This page will direct you to the latest news and best sites about ABC Networks "The Bachelorette" show
Click here for The Bachelor Links

About The Bachelorette Show
On The Bachelorette, a beautiful, successful, and likeable, single woman searches for the man of her dreams. She will be introduced to dozens of men with the hopes that one of them will eventually become her groom. The first series of The Bachelorette featured Trista Rehn runner up in the first series of The Bachelor. Trista chose fireman/poet Ryan Sutter as her mate. Ryan proposed, Trista said yes. Series two featured Meredith Philips as the Bachelorette and she selected Ian McKee as her mate. The third series of the show is filmed in New York City with Jen Schefft as the Bachelorette. In the end Jen chose to reject all the bachelors. The last season featured Ali Fedotowsky as the Bachelorette. She chose Roberto Martinez. This past season featured Ashley Hebert as the Bachelorette. Ashley chose J.P. Rosenbaum in the end. This past season featured Emily Maynard as the Bachelorette. The new season of The Bachelorette will feature Desiree Hartsock and will begin on May 20, 2013.
---

Fan Favorites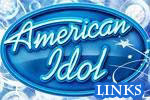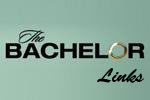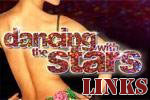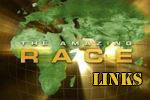 ---

News Articles about The Bachelorette
Radar Online 5/17/13 Heartbreak Ahead For Bachelorette Desiree Hartsock! Contestantís Secret Girlfriend Revealed
Salt Lake Tribune 5/16/13 Sigh. There's yet another Utahn on "The Bachelorette"
In Touch 5/16/13 Exclusive: 'Bachelorette' Emily Maynard: "The Word 'Engagement' Makes My Skin Crawl"
BuddyTV 5/15/13 'The Bachelorette' Season 9 Preview: Will Desiree Find Love Again?
Reality TV Fans 5/15/13 Suitors Are Revealed for New Bachelorette Season Featuring Desiree Hartsock
Examiner 5/15/13 'The Bachelor': Sean Lowe and Catherine Giudici hang out with Ali
E!Online 5/15/13 Desiree Hartsock on The Bachelorette: "There's Going to Be Tears!" Plus, Will Her Brother Appear?
USA Today 5/15/13 New 'Bachelorette': 'Love isn't always ... happy'
Chicago Sun-Times 5/15/13 Desiree's bad boy brother back on "The Bachelorette"
Zap2It 5/15/13 'Bachelorette' Desiree Hartsock: 'There's gonna be tears'
Reality TV Fans 5/14/13 Desiree Hartsock to be New Bachelorette on Series Premiering May 20
Baltimore Sun 5/14/13 'Bachelorette' bait to include Baltimorean Brian Jarosinski
BuddyTV 5/13/13 Meet the Men of 'The Bachelorette' Season 9 with Desiree Hartsock
Zap2It 5/13/13 'The Bachelorette' premiere: A horny creeper and 6 more things to look forward to
Chicago Sun-Times 5/13/13 Four Chicago-area men to compete on "The Bachelorette"
OC Register 5/13/13 Two local guys join 'The Bachelorette'
E!Online 5/13/13 The Bachelorette Season 9: Meet the 25 Men Vying for Desiree Hartsock's Love
Zap2It 5/13/13 'The Bachelorette': Meet Desiree Hartsock's 25 bachelors
People 5/12/13 Emily Maynard Competes with Daughter Over Where to Eat on Mother's Day
Examiner 5/10/13 First 'Bachelorette 2013' premiere photos and preview tease romance
People 5/10/13 Check Out Des as The Bachelorette: Exclusive First Look
People 5/9/13 Trista and Ryan Sutter Look Back After 10 Years Together
BuddyTV 5/7/13 'The Bachelorette' Season 9 Premiere Photos: Desiree Hartsock's Adventure Begins
Reality TV Magazine 5/7/13 Ali Fedotowsky Has A New Man
Examiner 5/7/13 'The Bachelorette': Ali Fedotowsky moves on from Roberto Martinez
People 5/7/13 Chris Lambton & Peyton Wright: How Rejection Turned to Wedded Bliss
Zap2It 5/6/13 'The Bachelorette' premiere: A naked guy, a 'fantasy suite' and more
Click here for previous news articles

---

Websites - The Bachelorette
Pick a Homepage - The Bachelorette
Reality TV Fans - The Bachelorette
Reality News Online: The Bachelorette
Reality TV Calendar - The Bachelorette season 9 coverage
Reality Steve - The Bachelorette 2
Reality TV Links - The Bachelor
Reality TV Calendar - Bachelorette Coverage

Clubs/Forums for The Bachelorette
Yahoo Group - The Bachelor and The Bachelorette
Always Reality Television - The Bachelorette
Fans of Reality TV - The Bachelorette Forum
Fans of Reality TV - The Bachelorette 2 Forum
JokersUpdates Bachelorette Forum
Reality TV Talk - The Bachelorette
TV Fun Spot - The Bachelorette
---

---
This site is not affiliated with ABC Network, The Bachelorette show or its producers
---
Copyright © 2000 - 2013 All Rights Reserved Privacy Policy Terms of Service