This page will direct you to the latest news and best sites about ABC Networks "The Bachelorette" show
Click here for The Bachelor Links

About The Bachelorette Show
On The Bachelorette, a beautiful, successful, and likeable, single woman searches for the man of her dreams. She will be introduced to dozens of men with the hopes that one of them will eventually become her groom. The first series of The Bachelorette featured Trista Rehn runner up in the first series of The Bachelor. Trista chose fireman/poet Ryan Sutter as her mate. Ryan proposed, Trista said yes. Series two featured Meredith Philips as the Bachelorette and she selected Ian McKee as her mate. The third series of the show is filmed in New York City with Jen Schefft as the Bachelorette. In the end Jen chose to reject all the bachelors. The next season featured Ali Fedotowsky as the Bachelorette. She chose Roberto Martinez. The next season featured Ashley Hebert as the Bachelorette. Ashley chose J.P. Rosenbaum in the end. This past season featured Emily Maynard as the Bachelorette. The last season of The Bachelorette featured Desiree Hartsock. Desiree chose Chris Siegfried at the end. It was announced that Andi Dorfman will be the next bachelorette. Her season began on May 19, 2014. She picked Josh Murray at the end.
---

Fan Favorites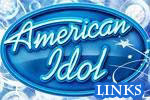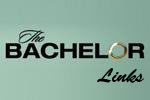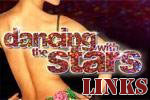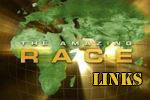 ---

News Articles about The Bachelorette
BuddyTV 7/29/14 The Final Rose: Josh and Andi's Fairytale Journey on 'The Bachelorette'
BuddyTV 7/29/14 'The Bachelorette' Season 10 Finale Photos: The Final Rose
Reality TV Fans 7/29/14 Beyond Reality – The Bachelorette – Andi Dorfman – Finale – Recap 7/28/14
TV Guide 7/29/14 Bachelorette's Harrison: Andi and Josh Act Like They've Been Together for 10 Years Already
Entertainment Weekly 7/29/14 Chris Harrison blogs 'The Bachelorette' finale
People 7/29/14 Bachelor Winner Nikki Ferrell Calls Bachelorette Finale 'Trash'
Hollywood Reporter 7/29/14 'Bachelorette' Andi Dorfman, Josh Murray on Nick Viall's Letter: 'It's Reopening the Past' (Video)
Zap2It 7/29/14 'The Bachelorette': Would Nick's sex question even be a problem if the genders were reversed?
Entertainment Weekly 7/29/14 'Bachelor/Bachelorette': Married?
People 7/29/14 Bachelorette Andi's Engagement Ring from Josh: All the Details (and Photos!)
US Magazine 7/29/14 Nick Viall's Emotional Letter to Bachelorette Andi Dorfman Revealed
Zap2It 7/29/14 Josh Murray: Nick Viall was 'classless and disrespectful' to 'Bachelorette' Andi Dorfman
E!Online 7/29/14 Bachelorette Shocker: Are Andi and Josh Still Together After He Found Out She Slept With Nick? Get the Latest
TMZ 7/29/14 'The Bachelorette' Andi & Josh First Public Outing After the Finale
Zap2It 7/29/14 Nick Viall 'very sorry' if 'Bachelorette' Andi Dorfman feels humiliated after sex in the fantasy suite reveal
Time 7/29/14 The Bachelorette Finale Is Terrifying If You Know Nothing About the Show
NY Daily News 7/29/14 'Bachelorette' runner-up Nick Viall confronts Andi on 'After the Final Rose' special: 'We made love'
Times-Picayune 7/29/14 'The Bachelorette,' LSU grad Andi Dorfman, makes her choice on season finale
People 7/29/14 Andi Dorfman's Final Bachelorette Blog: 'I Have Never Felt Happier'
Entertainment Weekly 7/29/14 The Bachelorette season finale recap: STAHP in the name of love
People 7/29/14 The Bachelorette's Nick Viall: 'I Was Completely Blindsided'
NY Daily News 7/29/14 'Bachelorette' Andi Dorfman finds hometown love with former pro-baseball player Josh Murray
US Magazine 7/29/14 Bachelorette ATFR Recap: Andi Dorfman's Runner-Up Confronts her about "Making Love" to Him
E!Online 7/29/14 Bachelorette Finale: Find Out Who Wins, Who Loses It, & Who Cries – Plus, a Fantasy Suite Secret Revealed
Time 7/29/14 Bachelorette Finale: Andi Makes Her Choice
ABC News 7/28/14 'Bachelorette' Finale: Andi Dorfman Chooses …
Click here for previous news articles

---

Websites - The Bachelorette
Pick a Homepage - The Bachelorette
Reality TV Fans - The Bachelorette
Reality News Online: The Bachelorette
Reality TV Calendar - The Bachelorette season 9 coverage
Reality Steve - The Bachelorette 2
Reality TV Links - The Bachelor
Reality TV Calendar - Bachelorette Coverage

Clubs/Forums for The Bachelorette
Yahoo Group - The Bachelor and The Bachelorette
Always Reality Television - The Bachelorette
Fans of Reality TV - The Bachelorette Forum
Fans of Reality TV - The Bachelorette 2 Forum
JokersUpdates Bachelorette Forum
Reality TV Talk - The Bachelorette
TV Fun Spot - The Bachelorette
---

---
This site is not affiliated with ABC Network, The Bachelorette show or its producers
---
Copyright © 2000 - 2014 All Rights Reserved Privacy Policy Terms of Service