This page will direct you to the latest news and best sites about ABC Networks "The Bachelorette" show
Click here for The Bachelor Links

About The Bachelorette Show
On The Bachelorette, a beautiful, successful, and likeable, single woman searches for the man of her dreams. She will be introduced to dozens of men with the hopes that one of them will eventually become her groom. The first series of The Bachelorette featured Trista Rehn runner up in the first series of The Bachelor. Trista chose fireman/poet Ryan Sutter as her mate. Ryan proposed, Trista said yes. Series two featured Meredith Philips as the Bachelorette and she selected Ian McKee as her mate. The third series of the show is filmed in New York City with Jen Schefft as the Bachelorette. In the end Jen chose to reject all the bachelors. The next season featured Ali Fedotowsky as the Bachelorette. She chose Roberto Martinez. The next season featured Ashley Hebert as the Bachelorette. Ashley chose J.P. Rosenbaum in the end. This past season featured Emily Maynard as the Bachelorette. The last season of The Bachelorette featured Desiree Hartsock. Desiree chose Chris Siegfried at the end. It was announced that Andi Dorfman will be the next bachelorette. Her season began on May 19, 2014. She picked Josh Murray at the end. In January, 2015 Josh and Andi announced their split. The current season of the Bachelorette will feature two bachelorettes, Britt Nilsson and Kaitlyn Bristowe and began on May 18, 2015. The bachelors chose Kaitlyn Bristowe as the bachelorette. Kaityn chose Shawn Booth at the end.
---

Fan Favorites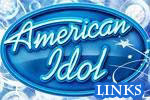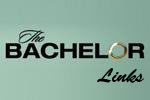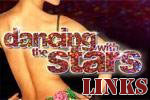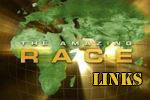 ---

News Articles about The Bachelorette
BuddyTV 9/6/15 Former 'Bachelorette' Star Ali Fedotowsky Engaged to Radio Host Kevin Maano
BuddyTV 9/3/15 Will 'Bachelorette' Couple Kaitlyn Bristowe and Shawn Booth Get Their Own Spinoff Series?
People 8/24/15 DeAnna Pappas Stagliano Expecting Second Child – a Boy
Brides.com 8/14/15 Bachelorette Kaitlyn Bristowe & Shawn Booth literally went undercover before going public with engagement
BuddyTV 8/13/15 Nick Viall on Becoming 'The Bachelor': 'I Would Seriously Consider It'
BuddyTV 8/12/15 Is 'Bachelorette' Star Kaitlyn Bristowe Planning to Release a Tell-All?
People 8/12/15 Bachelorette Stars Kaitlyn Bristowe and Shawn Booth Take the Plunge – Paddle Boarding in Vancouver
People 8/12/15 Controversial Contestant Nick Viall Says He'd 'Seriously Consider' Being the Next Bachelor
Cosmopolitan 8/12/15 I Stayed in "The Bachelorette" House for a Night and It Was Pretty Damn Magical
US Magazine 8/12/15 Kaitlyn Bristowe's Second Runner-Up Ben H. to Be the Next Bachelor
BuddyTV 8/10/15 'The Bachelorette' Interview: Andi Dorfman on Choosing Bachelors and a New Tell All
People 8/7/15 Former Bachelorette Star Andi Dorfman Penning Tell-All Book About Split With Josh Murray
BuddyTV 7/31/15 'The Bachelorette' Where Are They Now?: A Relationship Status Update
BuddyTV 7/31/15 'Bachelorette' Runner-Up Nick Viall: ' I Think Shawn Really Enjoys My Misfortune'
BuddyTV 7/29/15 The Final Rose: Kaitlyn and Shawn's Fairytale Journey on 'The Bachelorette'
People 7/29/15 Love Notes and Secret Promises: Why Bachelorette Star Kaitlyn Says Shawn 'Was Always the One'
People 7/29/15 The Bachelorette's Kaitlyn and Shawn Reveal the Truth About That Snapchat: 'We Felt So Bad!'
ET Online 7/29/15 'Bachelorette' Star Kaitlyn Bristowe and Fiance Shawn Booth Just Can't Stop With the Intense PDA
ET Online 7/29/15 Nick Viall Talks 'Bachelorette' Breakup: 'Shawn Really Enjoys My Misfortune'
BuddyTV 7/28/15 'The Bachelorette' Season 11: Ranking the 11 Most Memorable Meltdowns
BuddyTV 7/28/15 'The Bachelorette' Season 11 Finale Photos: Kaitlyn Says Yes
Reality TV Fans 7/28/15 The Bachelorette – Kaitlyn – Finale & ATFR – Recap 7/27/15
TV Guide 7/28/15 The Bachelorette's Chris Harrison: I Thought All Along That Shawn Was the Right Guy for Kaitlyn
Zap2It 7/28/15 'Bachelorette' runner-up Nick Viall feels Kaitlyn Bristowe owes him an apology
TV Guide 7/28/15 The Bachelorette's Shawn Swears He Wasn't Miserable All Season Long
Click here for previous news articles

---

Websites - The Bachelorette
Pick a Homepage - The Bachelorette
Reality TV Fans - The Bachelorette
Reality News Online: The Bachelorette
Reality TV Calendar - The Bachelorette season 9 coverage
Reality Steve - The Bachelorette 2
Reality TV Links - The Bachelor
Reality TV Calendar - Bachelorette Coverage

Clubs/Forums for The Bachelorette
Yahoo Group - The Bachelor and The Bachelorette
Always Reality Television - The Bachelorette
Fans of Reality TV - The Bachelorette Forum
Fans of Reality TV - The Bachelorette 2 Forum
JokersUpdates Bachelorette Forum
Reality TV Talk - The Bachelorette
TV Fun Spot - The Bachelorette
---

---
This site is not affiliated with ABC Network, The Bachelorette show or its producers
---
Copyright © 2000 - 2014 All Rights Reserved Privacy Policy Terms of Service