This page will direct you to the latest news and best sites about ABC Networks "The Bachelorette" show
Click here for The Bachelor Links

About The Bachelorette Show
On The Bachelorette, a beautiful, successful, and likeable, single woman searches for the man of her dreams. She will be introduced to dozens of men with the hopes that one of them will eventually become her groom. The first series of The Bachelorette featured Trista Rehn runner up in the first series of The Bachelor. Trista chose fireman/poet Ryan Sutter as her mate. Ryan proposed, Trista said yes. Series two featured Meredith Philips as the Bachelorette and she selected Ian McKee as her mate. The third series of the show is filmed in New York City with Jen Schefft as the Bachelorette. In the end Jen chose to reject all the bachelors. The next season featured Ali Fedotowsky as the Bachelorette. She chose Roberto Martinez. The next season featured Ashley Hebert as the Bachelorette. Ashley chose J.P. Rosenbaum in the end. This past season featured Emily Maynard as the Bachelorette. The last season of The Bachelorette featured Desiree Hartsock. Desiree chose Chris Siegfried at the end. It was announced that Andi Dorfman will be the next bachelorette. Her season began on May 19, 2014. She picked Josh Murray at the end. In January, 2015 Josh and Andi announced their split.
---

Fan Favorites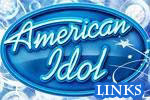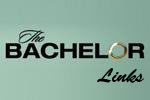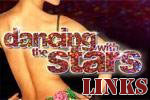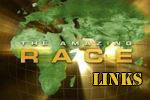 ---

News Articles about The Bachelorette
People 1/28/15 The Bachelorette's Desiree Hartsock and Chris Siegfried Enjoy Hawaiian Honeymoon
US Magazine 1/26/15 Juan Pablo Galavis Disses Andi Dorfman After Her Split From Josh Murray, Claims "It's OK"
E!Online 1/23/15 Andi Dorfman Turns to Taylor Swift and BFF Nikki Ferrell After Josh Murray Breakup
Yahoo 1/22/15 How Andi Dorfman Has Been Dealing With Her Split From Josh Murray
E!Online 1/20/15 Chris Harrison: Andi Dorfman and Josh Murray Were "Awkward and Weird" Before Splitting
BuddyTV 1/18/15 'The Bachelorette' Couple Desiree Hartsock and Chris Siegfried Tie the Knot
E!Online 1/18/15 Desiree Hartsock Gets Married! The Bachelorette Star Weds Chris Siegfried in Romantic Ceremony
US Magazine 1/18/15 Desiree Hartsock, Chris Siegfried Are Married! Details on Bachelorette's Wedding
US Magazine 1/13/15 Chris Harrison: "I Had No Clue" Andi Dorfman, Josh Murray Were Going to Break Up
E!Online 1/13/15 Josh Murray Heads Home to the No. 1 Lady in His Life After Andi Dorfman Split—See the Pic
BuddyTV 1/12/15 Nick Viall and Others React to 'Bachelorette' Couple's Split
Access Hollywood 1/9/15 Josh Murray's Mom Reacts To Split From 'Bachelorette' Andi Dorfman
People 1/9/15 Emily Maynard Expecting Second Child
US Magazine 1/8/15 Josh Murray Posts and Then Deletes Emotional Instagram Following Andi Dorman Split
E!Online 1/8/15 Andi Dorfman and Josh Murray Break Up: The Bachelorette Couple Call Off Engagement
US Magazine 1/8/15 Breaking News: Andi Dorfman, Fiance Josh Murray Split Five Months After Bachelorette Finale
People 1/8/15 The Bachelorette's Andi Dorfman and Josh Murray Split
US Magazine 1/7/15 Jillian Harris Opens Up About Getting a Nose Job, Was Told She Had a "Hot Dog Nose"
People 1/5/15 Chris Harrison: Having Ex-Wife Gwen As the Next Bachelorette Would Be 'Epic Television'
The Inquisitr 1/3/14 Andi Dorfman, Josh Murray Of 'Bachelorette' Ring In New Year With Big Night Out
BuddyTV 11/2/14 'Bachelor' Roundup: Sarah Herron Wants to Be Next 'Bachelorette,' Chris Harrison Shares Rose Parade Float.. US Magazine 11/1/14 Andi Dorfman, Josh Murray Look Fierce in Hunger Games Halloween Costumes: Pictures
Atlantic City Weekly 10/30/14 Q&A: The Bachelorette
E!Online 10/27/14 Juan Pablo and Nikki Appear to Have Split: Who's Still Together From The Bachelor/Bachelorette Now?
BuddyTV 10/23/14 'Bachelor' Roundup: Andi and Josh Invite Exes to Wedding, Desiree and Chris Set the Date
E!Online 10/15/14 Ashley Hebert & JP Rosenbaum's Baby Boy Makes His Debut—Plus, Duo Talks Parenting, Picking the ...
Click here for previous news articles

---

Websites - The Bachelorette
Pick a Homepage - The Bachelorette
Reality TV Fans - The Bachelorette
Reality News Online: The Bachelorette
Reality TV Calendar - The Bachelorette season 9 coverage
Reality Steve - The Bachelorette 2
Reality TV Links - The Bachelor
Reality TV Calendar - Bachelorette Coverage

Clubs/Forums for The Bachelorette
Yahoo Group - The Bachelor and The Bachelorette
Always Reality Television - The Bachelorette
Fans of Reality TV - The Bachelorette Forum
Fans of Reality TV - The Bachelorette 2 Forum
JokersUpdates Bachelorette Forum
Reality TV Talk - The Bachelorette
TV Fun Spot - The Bachelorette
---

---
This site is not affiliated with ABC Network, The Bachelorette show or its producers
---
Copyright © 2000 - 2014 All Rights Reserved Privacy Policy Terms of Service