This page will direct you to the latest news and best sites about NBC Network's The Biggest Loser show
Click here for The Biggest Loser - Australia or here for Celebrity Fit Club Links

About The Biggest Loser
On this show severely overweight participants will be provided with the opportunity to undergo a radical physical makeover without any kind of surgery. It will be the heaviest cast ever when season nine of NBC's hit series "The Biggest Loser" kicks off. Twenty-two contestants - eleven family teams of two - come to "The Biggest Loser" ranch hoping to transform their bodies, their health and ultimately, their lives. Alison Sweeney hosts the series and contestants work out under the supervision of trainers Bob Harper and Jillian Michaels. Jillian Michaels announced that she would be leaving the show and will be replaced by Anna Kournikova. Jillian returned to the show in Season 14. Season 16 begins on September 11, 2014.

The Biggest Loser Shop - Find Biggest Loser Stuff Here

Join The Biggest Loser Yahoo discussion group
---

Fan Favorites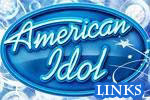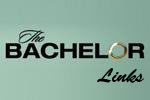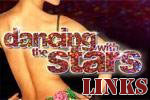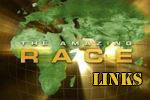 ---

News Articles about NBC Networks The Biggest Loser

TV Guide 9/17/14 The Biggest Loser Exclusive Video: A Former NFL Player Gets Sobering News About His Health
People 9/13/14 Zina Garrison: I Had to Learn to Let Go of Control
Zap2It 9/11/14 'The Biggest Loser' Season 16 premiere: 'Opening Day' marks the return to 'Glory Days''
Reality TV Fans 9/11/14 Season Sixteen of The Biggest Loser Premieres Tonight on NBC
Star Ledger 9/11/14 Former Jet Damien Woody on tackling 'The Biggest Loser: Glory Days'
People 9/11/14 Five Things You Need To Know About The Biggest Loser's New Trainers
US Magazine 9/11/14 Biggest Loser Trainers Jessie Pavelka, Jennifer Widerstrom Talk Season 16: "The First Workout's Insane"
WWLP 9/11/14 Local athlete stars on The Biggest Loser
SI 9/11/14 Former NFL players Damien Woody, Scott Mitchell deal with weight gain
Zap2It 9/11/14 'The Biggest Loser' Season 16: Scott Mitchell remembers the thrill of playing for the NFL
KPRC Houston 9/10/14 Zina Garrison to be contestant on The Biggest Loser Glory Days
People 9/10/14 Jillian Michaels Surprises Former Biggest Loser Contestant on Say Yes to the Dress
People 9/8/14 The Biggest Loser: Meet New Trainers Jessie Pavelka and Jennifer Wilderstrom
Reality TV Fans 9/5/14 The Biggest Loser – Season 16 Contestants on Facing Tough Challenges
Zap2It 9/3/14 Alison Sweeney Stands Up To Cancer
Reality TV Fans 8/29/14 The Biggest Loser – Pushing the Limits
Reality TV Fans 8/28/14 The Biggest Loser – New Season. New Trainers.
Reality TV Fans 8/27/14 The Biggest Loser – The Making of Season 16
In Touch 8/23/14 Exclusive: "Biggest Loser" Star Tara Costa is Engaged
Reality TV Fans 8/7/14 NBC Announces Cast for New Season of The Biggest Loser
BuddyTV 8/6/14 Meet the Contestants of 'The Biggest Loser' Season 16: Glory Days
Zap2It 8/6/14 'The Biggest Loser' Season 16: Bob Harper breaks down the 'Comeback Canyon' twist
Zap2It 8/6/14 'The Biggest Loser' Season 16: Damien Woody, Scott Mitchell, Zina Garrison lead ex-athlete cast
People 8/6/14 New Biggest Loser Contestants Include a Former NFL Player: See the Lineup
TV Guide 7/19/14 The Real Reason Jillian Michaels Left Biggest Loser
Zap2It 6/30/14 'The Biggest Loser' Season 16: Jessie Pavelka and Jennifer Widerstrom are your new trainers
Click here for previous news articles

Websites - The Biggest Loser
Pick a Homepage - The Biggest Loser
Reality News Online - The Biggest Loser
Reality TV Calendar - The Biggest Loser Season 15 - Second Chances Coverage
Reality TV Fans - The Biggest Loser
Reality TV Links - The Biggest Loser
Reality TV World - The Biggest Loser

Clubs/Forums for The Biggest Loser
Reality TV Calendar - The Biggest Loser Forums
The Biggest Loser Message Board
TV Fun Spot - The Biggest Loser
Yahoo Group - The Biggest Loser
---

---
This site is not affiliated with NBC Network, the Biggest Loser show or its producers
---
Copyright © 2000 - 2013 All Rights Reserved Privacy Policy Terms of Service