This page will direct you to the latest news and best sites about CBS Network's Survivor: One World show
Click here for Survivor: Worlds Apart.

About Survivor: One World
On this season of Survivor pushes the game to its limits, forcing the two competing tribes to share one beach. The castaways must fight the elements, adapt to their new surroundings and vie against each other to stay in the game or be voted out by their peers, all while living together on the same beach. Tribes, separated by men versus women, will have to decide whether to share their resources with each other or leave the opposing tribe to fend for themselves. Survivor: One World premiered February 15, 2012.
---

Fan Favorites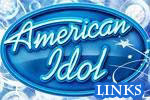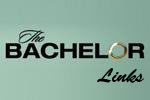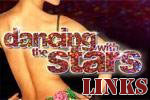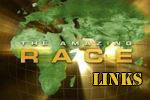 ---

Survivor 24 One World Contestants

Survivor One World Discussion group

News Articles about CBS Network's Survivor: One World (click here for an explanation)
Zap2It 5/31/15 The 10 best and 5 worst 'Survivor' seasons, ranked
People 11/19/14 Kim Spradlin Expecting Second Child
Entertainment Weekly 9/11/14 See 'Survivor' contestant get 'Naked and 'Afraid'
People 2/8/14 Survivor Winner Kim Spradlin Welcomes Son Michael Thomas
Entertainment Weekly 9/5/13 'Survivor' or 'Big Brother'?: Hayden and Kat debate which game has better strategists
Unofficial Survivor Guide 5/1/13 Survivor: One World winner Kim Spradlin mistakenly jailed in DMV mix-up
NY Daily News 4/27/13 'Survivor' winner Kimberly Spradlin mistakenly jailed in DMV mix-up
People 3/17/13 Photos: Survivor Champ Kim Spradlin Weds (Barefoot!) in Mexico
BuddyTV 8/20/12 Meet the Castaways of 'Survivor: Philippines'
AfterElton.com 8/1/12 Interviews: Julie Chen and Jeff Probst Talk About Gay Contestants, Hosting, and Emmys
People 7/29/12 Life After Survivor: 10 Winners Tell All
Zap2It 7/29/12 Jeff Probst says his Emmy snub wasn't really a snub
Reality TV Magazine 7/19/12 Survivor Host Jeff Probst's Torch Surprisingly Snuffed Out By Emmy Nominations
Reality TV Magazine 7/17/12 Survivor: Philippines Set For 90-Minute Premiere on Sept. 19
Unofficial Survivor Guide 6/21/12 Is Former Giants Second Baseman Jeff Kent Going To Be On Survivor?
People 6/14/12 Rob and Amber Mariano Welcome Daughter Isabetta Rose
Reality TV Magazine 5/31/12 Survivor Turns 12
Reality TV Magazine 5/24/12 Jeff Probst Wants Richard Hatch To Play Survivor Again
Reality TV Magazine 5/17/12 Video Christina Cha Survivor: One World Interview — 'I Was Totally Playing The Game'
Reality TV Magazine 5/17/12 Video Survivor: One World Interview — Alicia Rosa's Controversial, Emotional Game
TVFunSpot 5/17/12 Dispatches From the Gender War Front: Episode 14 - Best Player Wins; Viewers Experience Ennui
Digital Spy 5/17/12 'Survivor: One World' Alicia Rosa on gameplay, regrets, alliances
Digital Spy 5/17/12 'Survivor: One World' Christina Cha talks Kim, voting, perception
Reality TV Magazine 5/16/12 Video Sabrina Thompson Survivor: One World Interview — 'I'm Truly Happy For Kim' Spradlin
Reality TV Magazine 5/16/12 Video Interview With Survivor: One World Country Cutie Chelsea Meissner
Midland Reporter-Telegram 5/16/12 'Survivor' winner reflects on experience
Click here for previous news articles

---

Websites - Survivor: One World
Pagan Media That Bites.com - Survivor One World
Reality TV Calendar - Survivor One World Coverage
Unofficial Survivor Guide - Survivor One World

Clubs/Forums for Survivor: One World
Yahoo Group - Survivor One World
---

---
This site is not affiliated with CBS Network, the Survivor: One World show or its producers
---
Copyright © 2000 - 2014 All Rights Reserved Privacy Policy Terms of Service