Check out our Reality Television Links Are you looking for Survivor: Worlds Apart
Also, find your favorite Survivor 26 Contestant Links site below the news links. Click here to find Survivor stuff on eBay
Check out Big Brother 16 and UK Big Brother! Click here for Amazing Race Links

Download Big Brother 16 Episodes
---

Fan Favorites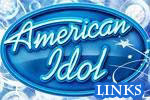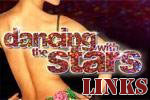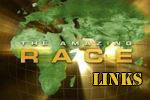 ---

News Articles about Survivor and Big Brother (click here for an explanation)
Reality TV Calendar 3/26/15 Week Five Rankings
Reality TV Calendar 3/26/15 Hang Your Manly-Man Head Low! A Stimpy Snarkfest
Unofficial Survivor Guide 3/26/15 Joaq Away - The Unofficial Guide to Survivor: Worlds Apart Episode 6
Entertainment Weekly 3/26/15 Joaquin from Survivor reveals who was in on throwing the challenge
Entertainment Weekly 3/26/15 Jeff Probst explains why Survivor players no longer get drunk
Entertainment Weekly 3/25/15 'Odd Woman Out'
Reality TV Calendar 3/20/15 To Error Is Human, To Forgive Is Lifesaving - Strategic and Tactical Analysis
Parade Magazine 3/20/15 Survivor Contestant Lindsey Cascaddan: 'You Can't Fix Stupid'
Reality TV Calendar 3/19/15 Week Four Rankings
Reality TV Calendar 3/19/15 Lindsey Gets Gunned And Max Gets A Teachable Moment - A Stimpy Snarkfest
Survivor Fans Podcast 3/19/15 Audio Interview with Lindsey Cascaddan
Survivor Fans Podcast 3/19/15 Audio Interview with Max Dawson
Unofficial Survivor Guide 3/19/15 Face Off, Warts And All – The Unofficial Guide to Survivor: Worlds Apart Episodes 4 & 5
Parade Magazine 3/19/15 Survivor Contestant Max Dawson: 'I'm A Bit Of A Monster, What Can I Say?'
People 3/19/15 Stephen Fishbach's Survivor Blog: Blindsides and Double-Crosses
HitFix 3/18/15 Recap: 'Survivor: Worlds Apart' - 'Winner Winner, Chicken Dinner' and 'We're Finally Playing Some Survivor'
Entertainment Weekly 3/18/15 'Winner Winner, Chicken Dinner' and 'We're Finally Playing Some Survivor'
Reality TV Calendar 3/13/15 Put Your Money Where Your Mouth Is - Strategic and Tactical Analysis
Survivor Fans Podcast 3/12/15 Audio Interview with Nina Poersch
Reality TV Calendar 3/12/15 El Nino Blows - A Stimpy Snarkfest
Reality TV Calendar 3/12/15 Week Three Rankings
Parade Magazine 3/12/15 Survivor: Worlds Apart Episode 3 Exit Interview: 'My Experience Out There Was Supreme'
HitFix 3/12/15 Recap: 'Survivor: Worlds Apart' - 'Crazy is as Crazy Does'
Unofficial Survivor Guide 3/11/15 Deaf Knell – The Unofficial Guide to Survivor: Worlds Apart Episode 3
Entertainment Weekly 3/11/15 Monkeying around
Entertainment Weekly 3/11/15 Survivor host Jeff Probst has a fascinating theory on the huge No Collar challenge fail
BuddyTV 3/11/15 'Survivor: Worlds Apart': Who Will Go Home in Week 3?
Reality TV Calendar 3/6/15 Take Matters Into Your Own Hands! Strategic and Tactical Analysis
Survivor Fans Podcast 3/5/15 Audio Interview with Vince Sly
People 3/5/15 Survivor's Vince Sly: I Played an Aggressive Game
Unofficial Survivor Guide 3/4/15 No Collars Mince Vince – The Unofficial Guide to Survivor: Worlds Apart Episode 2
Click here for previous news articles

---

Big Brother 16 Contestants

Survivor 27 Blood vs Water Contestants
---

---
This site is not affiliated with CBS, The Survivor shows, it's producers or anyone that has anything to do with the show.
---
Copyright © 2000 - 2015 All Rights Reserved Privacy Policy Terms of Service