Check out our Reality Television Links Are you looking for Survivor: Cagayan
Also, find your favorite Survivor 26 Contestant Links site below the news links. Click here to find Survivor stuff on eBay
Check out Big Brother 15 and UK Big Brother! Click here for Amazing Race Links

Download Big Brother 15 Episodes
---

Fan Favorites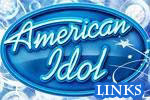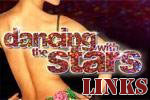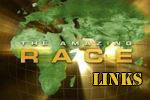 ---

News Articles about Survivor and Big Brother (click here for an explanation)
Zap2It 3/11/14 CBS summer 2014 schedule: 'Big Brother 16' and 'Extant' premieres, 'Unforgettable' return and more
Reality TV Fans 3/9/14 Survivor Live – Parvati Shallow Sits Down With Brice Johnston
Reality TV Fans 3/7/14 Survivor: Cagayan – Brice The Day After
Survivor Fans Podcast 3/7/14 Audio Interview with Brice Johnston
Reality TV Calendar 3/7/14 Has Anyone Here Ever Seen This Game? Strategic and Tactical Analysis
Reality TV Fans 3/6/14 Beyond Reality – Survivor Cagayan: Brains vs Beauty vs Brawn Recap from 3/5/14
Reality TV Calendar 3/6/14 Ranking The Remaining 15
Reality TV Calendar 3/6/14 What Is Wrong With These People? Recap and Commentary
Unofficial Survivor Guide 3/6/14 Brice Iced -- The Unofficial Guide to Survivor: Cagayan Episode 2
Reality TV Calendar 3/6/14 Blissful Unawareness And A Cop Looking To Get Busted - A Stimpy Snarkfest
Entertainment Weekly 3/6/14 InsideTV Podcast: Brice from 'Survivor' slams the Beauty tribe
Entertainment Weekly 3/6/14 'Survivor: Cagayan': Jeff Probst on which players have proved him wrong
Hollywood Reporter 3/6/14 Parvati Shallow Recaps 'Survivor': Rain, Rain Go Away
Zap2It 3/6/14 'Survivor: Cagayan's' Brice Johnston: I made the Beauty tribe 'nervous'
Zap2It 3/5/14 'Survivor: Cagayan': A rainstorm fells the Beauty tribe
Entertainment Weekly 3/5/14 'Survivor: Cagayan': Who was voted out?
Reality TV Fans 3/5/14 A Monster Monsoon Dampens Spirits Tonight on Survivor Cagayan
People 3/5/14 Garrett Adelstein Calls Losing Survivor 'Frustrating'
Suburban Life Publications 3/5/14 Former Miss Addison uses beauty, brains on 'Survivor: Cagayan'
CBS Boston 3/5/14 WBZ WaterCooler: Mass. Residents Competing On CBS' 'Survivor'
CBS Miami 3/4/14 Marlins' President David Samson Talks About Being Booted Off "Survivor"
Winston-Salem Journal 3/4/14 Dobson native adds 'Survivor' to his resume
People 3/3/14 Survivor's David Samson: The Show Is 'As Real as It Gets'
HitFix 3/2/14 Interview: Garrett Adelstein talks 'Survivor: Cagayan'
Miami Herald 3/1/14 Marlins' Samson voted off Survivor island; if only Miami had a vote
HitFix 3/1/14 Interview: Marlins President David Samson talks 'Survivor: Cagayan'
Survivor Fans Podcast 2/28/14 Audio Interview with David Samson
Click here for previous news articles

---

Big Brother 15 Contestants

Survivor 27 Blood vs Water Contestants
---

---
This site is not affiliated with CBS, The Survivor shows, it's producers or anyone that has anything to do with the show.
---
Copyright © 2000 - 2014 All Rights Reserved Privacy Policy Terms of Service