Check out our Reality Television Links Are you looking for Survivor: San Juan del Sur
Also, find your favorite Survivor 26 Contestant Links site below the news links. Click here to find Survivor stuff on eBay
Check out Big Brother 16 and UK Big Brother! Click here for Amazing Race Links

Download Big Brother 16 Episodes
---

Fan Favorites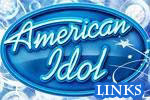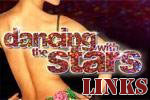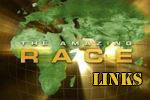 ---

News Articles about Survivor and Big Brother (click here for an explanation)
Reality TV Calendar 1/30/15 Survivor Ranking The Seasons: 29 Through 26 - Rankings and Commentary
BuddyTV 1/21/15 Meet the Castaways of 'Survivor: Worlds Apart'
Unofficial Survivor Guide 1/21/15 Cast of Survivor: Worlds Apart – White Collar vs. Blue Collar vs. No Collar Revealed
Survivor Fans Podcast 12/23/14 Audio Interview with Jaclyn Schultz
Reality TV Calendar 12/20/14 Science Trumps A Gleaming Smile - Recap and Commentary
Parade 12/19/14 Jaclyn Schultz Breaks Down Her Final Days On Survivor
Entertainment Weekly 12/19/14 Jeff Probst reveals the secret 'Survivor' ending you didn't see...and it's the best thing ever
Survivor Fans Podcast 12/18/14 Audio Interview with Natalie Anderson
Survivor Fans Podcast 12/18/14 Audio Interview with Baylor Wilson
Survivor Fans Podcast 12/18/14 Audio Interview with Keith Nale
Survivor Fans Podcast 12/18/14 Audio Interview with Missy Payne
BuddyTV 12/18/14 Top 10 Moments from 'Survivor: San Juan Del Sur'
Reality TV Calendar 12/18/14 May the Best Woman Win – Oh, She Did! Strategic and Tactical Analysis
Unofficial Survivor Guide 12/18/14 Sister Act — Natalie Anderson wins Survivor: San Juan Del Sur - Blood vs. Water
Entertainment Weekly 12/18/14 'Survivor' host Jeff Probst reacts to the winner, Reed's harsh comments, and the entire season
Entertainment Weekly 12/18/14 'Survivor': Why that 'wicked stepmother' speech enraged me
Entertainment Weekly 12/18/14 The 'Survivor' final five speaks (and blasts Reed for his 'wicked stepmother' tirade)
TV Guide 12/18/14 Survivor's Natalie: I Wouldn't Have Been Able to Win with Nadiya
Entertainment Weekly 12/18/14 Survivor season finale recap: The Right Person Won
People 12/18/14 Stephen Fishbach's Survivor Blog: How the Sole Survivor Won the Game
BuddyTV 12/17/14 'Survivor: San Juan del Sur' Season Finale Recap: A Fairytale Win for the 29th Survivor
Unofficial Survivor Guide 12/17/14 CBS previews Survivor: Worlds Apart – White Collar vs. Blue Collar vs. No Collar
Entertainment Weekly 12/17/14 'Survivor: Worlds Apart': Jeff Probst gives exclusive intel on Next season
Zap2It 12/17/14 'Survivor: Blood vs. Water 2' finale: Natalie Anderson, Jaclyn Schultz or Missy Payne, who won?
BuddyTV 12/17/14 'Survivor: San Juan del Sur' Predictions: Who Will Win Season 29?
People 12/17/14 Jeff Probst Talks Survivor: San Juan Del Sur
Click here for previous news articles

---

Big Brother 16 Contestants

Survivor 27 Blood vs Water Contestants
---

---
This site is not affiliated with CBS, The Survivor shows, it's producers or anyone that has anything to do with the show.
---
Copyright © 2000 - 2014 All Rights Reserved Privacy Policy Terms of Service