This page will direct you to the latest news and best sites about NBC Network's America's Got Talent show

About America's Got Talent Show
This show will bring the hottest performers from across the country to TV audiences in a new talent competition series that allows viewers to determine who will walk away with a $1 million cash prize. The series features a colorful array of hopeful future stars who possess widely varying levels of talent. Singers, dancers, comedic performers and unique novelty acts of all ages will have a chance to strut and perform in front of a panel of celebrity judges who will determine which acts advance to the final rounds. Nick Cannon is the host of the show. Season 8 will begin on June 4, 2013.
---

Fan Favorites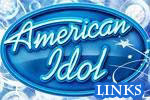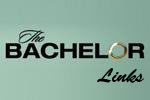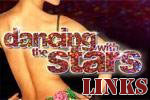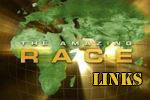 ---

News Articles about NBC Networks America's Got Talent Show
Hollywood Reporter 4/22/13 'America's Got Talent': 'Big' Format Changes, Tougher Judges
TV Guide 4/22/13 America's Got Talent Team Previews "Bigger and Better and More Exciting" Season 8
Reality TV Magazine 4/20/13 Spice Girl Mel B Banned From Australia's Got Talent
BuddyTV 4/18/13 [Video] 'America's Got Talent' Season 8: Heidi Klum and Mel B Go Gaga Over Shirtless Men
TMZ 4/15/13 Sharon & Ozzy Split
Zap2It 4/13/13 'America's Got Talent' first video of Heidi Klum and Mel B as judges
Zap2It 4/11/13 Mel B stands by calling 'America's Got Talent' race jokes 'not funny'
E!Online 4/10/13 America's Got Talent Race Joke Controversy: Mel B Weighs In on Getting Booed
OregonLive.com 4/9/13 Heidi Klum and Howard Stern? 'America's Got Talent' odd couple
TV Guide 4/3/13 Where is America's Got Talent Moving To?
TV Guide 3/19/13 NBC Announces Season Finales, Sets America's Got Talent Premiere Date
Extra 3/8/13 Mel B on 'AGT' Judges: 'We All Get Booed'
BuddyTV 3/6/13 'America's Got Talent' Season 8: New Judges Mel B and Heidi Klum at the New Orleans Auditions
Access Hollywood 3/6/13 America's Got Talent Judges Heidi Klum & Mel B Gush Over Each Other
Reality TV Magazine 3/5/13 Mel B Booed At America's Got Talent Auditions
TV Guide 3/5/13 Why Was Mel B Booed During First America's Got Talent Taping?
Zap2It 3/5/13 Mel B. booed at 'America's Got Talent' New Orleans auditions
BuddyTV 3/4/13 Heidi Klum Joins 'America's Got Talent' as 4th Judge
Reality TV Magazine 3/4/13 Heidi Klum Joins Americas Got Talent As A Judge
People 3/4/13 Heidi Klum Joins America's Got Talent
Zap2It 3/3/13 Heidi Klum joins 'America's Got Talent' as its fourth judge - report
E!Online 2/25/13 Mel B Talks Replacing Sharon Osbourne on America's Got Talent: Singer "Excited" For Judging Gig
Reality TV Fans 2/24/13 Casting Call – America's Got Talent – It's Not Too Late
Reality TV Fans 2/22/13 NBC Announces Former Spice Girl Mel B to Join America's Got Talent as Judge
Reality TV Magazine 2/21/13 Mel B Replacing Sharon Osbourne On America's Got Talent
E!Online 2/20/13 Mel B Set to Replace Sharon Osbourne on America's Got Talent

Click here for previous news articles

---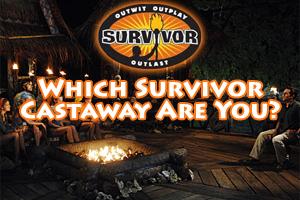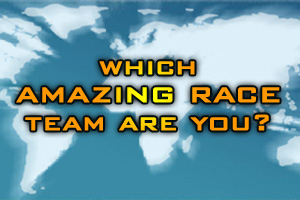 ---

Websites - America's Got Talent
Buddy TV - America's Got Talent
Pick a Homepage - America's Got Talent
Pop Tower - America's Got Talent
Reality TV Calendar - America's Got Talent 2
Reality TV Calendar - America's Got Talent 1
Reality TV Fans - America's Got Talent
Reality TV Links - America's Got Talent
Reality TV Magazine - America's Got Talent
Reality TV Calendar - America's Got Talent 4 Recaps, Commentary, Scoreboards
Reality TV Tickets - America's Got Talent

Clubs/Forums for America's Got Talent
Always Reality Television - America's Got Talent Forum
Yahoo Group - America's Got Talent
---

---
This site is not affiliated with NBC Network, the America's Got Talent show or its producers
---
Copyright © 2000 - 2013 All Rights Reserved Privacy Policy Terms of Service