This page will direct you to the latest news and best sites about NBC Network's America's Got Talent show

About America's Got Talent Show
This show will bring the hottest performers from across the country to TV audiences in a new talent competition series that allows viewers to determine who will walk away with a $1 million cash prize. The series features a colorful array of hopeful future stars who possess widely varying levels of talent. Singers, dancers, comedic performers and unique novelty acts of all ages will have a chance to strut and perform in front of a panel of celebrity judges who will determine which acts advance to the final rounds. Nick Cannon is the host of the show. Season 9 will begin on May 27, 2014.
---

Fan Favorites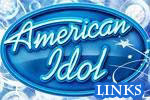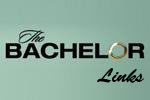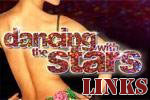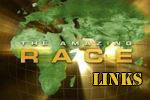 ---

News Articles about NBC Networks America's Got Talent Show
Reality TV Fans 4/9/14 America's Got Talent Returns for Live Shows Beginning July 29
E!Online 4/8/14 Heidi Klum's Bra Was Stolen by a Magician on America's Got Talent: "I Was a Little Droopy!"
Zap2It 4/8/14 'America's Got Talent' Season 9: 'People get more inventive,' says Heidi Klum
Daily Mail 4/7/14 The real Sleeping Beauty! Heidi Klum shares photos of herself passed out on America's Got Talent set
Hollywood Reporter 4/7/14 Simon Cowell's 'Got Talent' Sets Guinness Record for World's Most Successful TV Format
TV Guide 2/26/14 NBC Announces Premiere Dates for America's Got Talent and American Ninja Warrior
Digital Spy 2/1/14 Sharon Osbourne unhappy with America's Got Talent payoff
People 1/29/14 Kevin Hart, Nick Cannon Top NBA All-Star Lineup
Reality TV Magazine 11/21/13 Heidi Klum And Mel B Will Return To America's Got Talent For Season Nine
Zap2It 11/20/13 'America's Got Talent': Heidi Klum, Mel B and Howie Mandel all returning
TV Guide 11/20/13 Which Judges Are Returning to America's Got Talent?
USA Today 11/19/13 Howard Stern signs on for more 'AGT'
Zap2It 11/19/13 'America's Got Talent': Howard Stern in for Season 9
Reality TV Fans 9/19/13 Kenichi Ebina Wins "America's Got Talent"
Reality TV Magazine 9/19/13 America's Got Talent Season 8 Finale: Voters Surprise Again With An Unexpected Winner
Entertainment Weekly 9/19/13 'America's Got Talent' winner Kenichi Ebina: 'A dancer can feel the house'
USA Today 9/19/13 'America's Got Talent' crowns Season 8 winner
TV Guide 9/19/13 Who Won America's Got Talent?
Zap2It 9/19/13 'America's Got Talent' Season 8 winner: Kenichi Ebina or Taylor Williamson, who won the prize?
BuddyTV 9/18/13 'America's Got Talent': The 40 Best Performances of Season 8
BuddyTV 9/18/13 'America's Got Talent' Performance Rankings: The Top 6
Reality TV Magazine 9/18/13 America's Got Talent Finale: Kenichi Ebina Wows Again With Matrix Remix
Reality TV Magazine 9/18/13 Howard Stern On Why A Comedian Probably Won't Win America's Got Talent
Reality TV Magazine 9/18/13 Howie Mandel Approves Of America's Got Talent Season 8 Judges
Zap2It 9/17/13 'America's Got Talent' Season 8 finals: Cami Bradley and Kenichi Ebina have our votes
BuddyTV 9/17/13 'America's Got Talent' Finale Preview: Talent vs. Following

Click here for previous news articles

---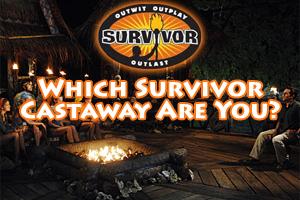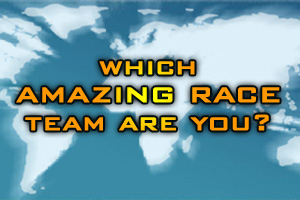 ---

Websites - America's Got Talent
Buddy TV - America's Got Talent
Pick a Homepage - America's Got Talent
Pop Tower - America's Got Talent
Reality TV Calendar - America's Got Talent 2
Reality TV Calendar - America's Got Talent 1
Reality TV Fans - America's Got Talent
Reality TV Links - America's Got Talent
Reality TV Magazine - America's Got Talent
Reality TV Calendar - America's Got Talent 4 Recaps, Commentary, Scoreboards
Reality TV Tickets - America's Got Talent

Clubs/Forums for America's Got Talent
Always Reality Television - America's Got Talent Forum
Yahoo Group - America's Got Talent
---

---
This site is not affiliated with NBC Network, the America's Got Talent show or its producers
---
Copyright © 2000 - 2013 All Rights Reserved Privacy Policy Terms of Service