This page will direct you to the latest news and best sites about E! Network's Keeping Up With the Kardashians show

About Keeping Up With the Kardashians
This show is a 30-minute non-scripted family sitcom that explores the comedic consequences of a chaotic, blended Hollywood family. In the eye of this tornado is Bruce Jenner, an Olympic decathlete turned Mr. Mom struggling to maintain his sanity amongst an attention-seeking Hollywood wife, Kris, his three paparazzi-prone daughters (Kim, Khloe and Kourtney), and two young impressionable daughters (Kendall and Kylie) coming of age in Los Angeles.

Download episodes of the show

Kim Kardashian Survey
---

Fan Favorites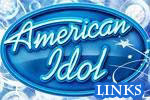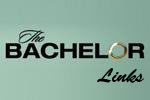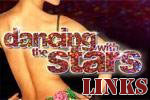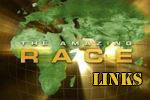 ---

News Articles about E! Networks Keeping Up With the Kardashians
Zap2It 1/29/15 See intimate Kanye West and Nori moments in 'Only One' music video
E!Online 1/29/15 Kendall Jenner's Sexy Ripped Jeans, Kim Kardashian's Tiny Top and More—See the Latest Kardashian Trends
People 1/28/15 Kim Kardashian Says She Eats 'Really Bad,' Admits She Always Turns to Kanye for Outfit Advice
People 1/28/15 Is Bruce Jenner About to Get His Own Show?
People 1/28/15 Kris and Bruce Jenner's '90s Workout Video Involves a Treadmill, a Spandex Unitard and Amazing Hair
E!Online 1/27/15 Kylie Jenner Gives Fans an Up-Close Look at Her Boobs in Sexy Cleavage Selfie
E!Online 1/27/15 Too Cute! Has North West Already Met Her Prince?
Zap2It 1/27/15 Kim Kardashian mocks herself in T-Mobile Super Bowl commercial
E!Online 1/27/15 Kris Jenner Wears Revealing See-Through Pants to Chanel Fashion Show, Texts Pic of Her Sexy Outfit to....
People 1/26/15 Kim Kardashian Squeezes Into Sample-Size Gown at Balmain Shoot (and Kanye's Loving It)
US Magazine 1/26/15 Kendall Jenner Rocks Blunt Bangs in New Karl Lagerfeld Spring Campaign: See Behind-the-Scenes Photos
US Magazine 1/26/15 Kylie Jenner Looks Just Like Kim Kardashian in Her Sexy Black Dress: See the Photos
E!Online 1/23/15 Harry Potter's Tom Felton Sorts Kim K, Kanye West & Others into Hogwarts Houses—See Draco's Picks
E!Online 1/23/15 10 Instagram Tips We've Learned From Stalking Kylie Jenner's Feed
E!Online 1/22/15 See Kendall's Latest Vogue Spread! Plus, Get a Sneak Peek at Her Newest Campaign with Karl Largerfeld
E!Online 1/22/15 Kim Kardashian Debuts a Furry Bikini, Kendall Jenner Shows Off Her Sleepwear & More—See the Latest...
E!Online 1/22/15 Kylie Jenner Channels Rumored Boyfriend Tyga With Her Latest Fashion: See the Pics
E!Online 1/20/15 Kim Kardashian Wears a Fur Bikini in the Snow: See the Sexy, Boob-Baring Photos
Access Hollywood 1/20/15 Kim Kardashian Reveals Selfie Book Cover
TV Guide 1/20/15 Kim Kardashian's Selfie Book Cover Is Basically Her Boobs
US Magazine 1/20/15 Bruce Jenner Poses With Kylie, Kendall, Kim, Kourtney and Khloe, Gets Support from Russell Brand
E!Online 1/18/15 Kim Kardashian Tries Her Best to Work Snow Gear During Romantic Ski Trip With Kanye West—Take a Look
E!Online 1/15/15 Kim Kardashian Posts #TBT to When She Was "15 to 20 Pounds Thinner"—See the Pic
ET Online 1/15/15 'In Touch' Magazine Photoshops Makeup on Bruce Jenner, Sparks Outrage
E!Online 1/15/15 Kim K's Makeup-Free Selfie, Khloe K's Huge Hat, Kylie J's Wild Nails and More—See the Kardashian Trends
Click here for previous news articles

---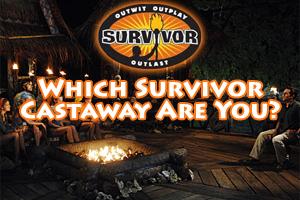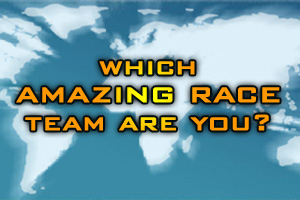 ---

Websites - Keeping Up With the Kardashians
Buddy TV - Keeping Up With the Kardashians
Amazon.com - Keeping Up With the Kardashians
Reality TV Links - Keeping Up With the Kardashians
Reality TV Magazine - Keeping Up With Kardashians


Clubs/Forums for Keeping Up With the Kardashians
Yahoo Group - Keeping Up With the Kardashians
---

---
This site is not affiliated with E! Network, the Keeping Up With the Kardashians show or its producers
---
Copyright © 2000 - 2014 All Rights Reserved Privacy Policy Terms of Service