This page will direct you to the latest news and best sites about E! Network's Keeping Up With the Kardashians show

About Keeping Up With the Kardashians
This show is a 30-minute non-scripted family sitcom that explores the comedic consequences of a chaotic, blended Hollywood family. In the eye of this tornado is Bruce Jenner, an Olympic decathlete turned Mr. Mom struggling to maintain his sanity amongst an attention-seeking Hollywood wife, Kris, his three paparazzi-prone daughters (Kim, Khloe and Kourtney), and two young impressionable daughters (Kendall and Kylie) coming of age in Los Angeles.

Download episodes of the show

Kim Kardashian Survey
---

Fan Favorites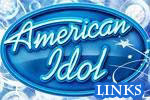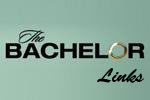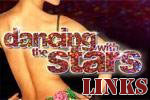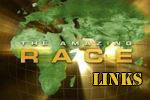 ---

News Articles about E! Networks Keeping Up With the Kardashians
E!Online 2/26/15 Kris Jenner ''Rolls a Few Balls'' with Rocco DiSpirito, Talks Date Night Meals, the Best Aphrodisiac & North's..
Zap2It 2/26/15 Kim Kardashian posts a naked butt photo for her 27 million Instagram followers
People 2/26/15 Kardashians Ink $100 Million Mega-Deal with E!
E!Online 2/26/15 Kylie Jenner's Wild Boots, Kendall Jenner's High Waisted Pants and More—See the Latest Kardashian Trends
ET Online 2/26/15 Kanye West & Kim Kardashian Build Palatial Playground for Daughter North
Zap2It 2/26/15 Kim Kardashian pulls a 'Scandal' and Huckleberry Quinns Kanye West
E!Online 2/26/15 Kris Jenner Predicts Bachelor Chris Soules Is Going to Pick the "Non-Virgin''& would Kris ever go on the show?!
ET Online 2/26/15 Kim Kardashian Celebrates 27 Million Instagram Followers With a Thong Pic
E!Online 2/26/15 Kendall Jenner Takes Milan Fashion Week by Storm—See Her Walk in Fendi & More
E!Online 2/26/15 Kylie Jenner's $2.7 Million Mansion: Kris Jenner Spills Details on Her Daughter's New Pad
E!Online 2/26/15 Kim Kardashian Licks Kanye West's Nostril in Intimate Instagram Pic
E!Online 2/21/15 Kim Thankful to Be "Safe" After Minor Car Accident With North West, Kylie Jenner and Khloé Kardashian
TV Guide 2/21/15 Khloe and Kim Kardashian, Kylie Jenner and North West Involved in Car Accident
US Magazine 2/20/15 Kanye West: Yes, Kylie Jenner, 17, Is Dating Tyga, 25
US Magazine 2/20/15 Kendall Models Washed-Out Makeup at Marc Jacobs Fashion Week Show: See Her Bold Beauty Look
Zap2It 2/19/15 Kim Kardashian throws back to the days when she was Paris Hilton's closet organizer
US Magazine 2/18/15 Bruce Jenner's Gender Transition Shocks Longtime Racing Friend Scott Pruett: "He Was a Stud"
US Magazine 2/18/15 Khloe Kardashian Is Juggling Both Exes Lamar Odom and French Montana
BuddyTV 2/17/15 Twitter War: Khloe Kardashian vs. Amber Rose
People 2/17/15 Kanye West: 'Kim Has the Body of All Bodies'
Access Hollywood 2/17/15 Tyga: I'm Not Dating Kylie Jenner
Life & Style 2/17/15 Fierce Fashion Alert: Kylie Jenner Makes a Huge Statement at NYFW With Her Grill
Access Hollywood 2/17/15 'Keeping Up With The Kardashians' Drops Season 10 Teaser
Life & Style 2/17/15 Kanye West Made Kim K Throw Out Her "Cheesy" Clothes (Which Definitely Include These 13 Outfits)
Life & Style 2/17/15 WTF: Kim Kardashian Dressed North West in a Bullet Proof Vest ... Because Clearly She's Lost It
Click here for previous news articles

---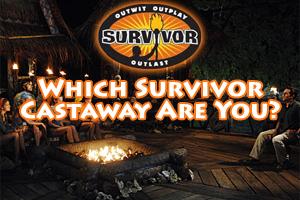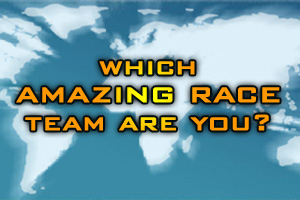 ---

Websites - Keeping Up With the Kardashians
Buddy TV - Keeping Up With the Kardashians
Amazon.com - Keeping Up With the Kardashians
Reality TV Links - Keeping Up With the Kardashians
Reality TV Magazine - Keeping Up With Kardashians


Clubs/Forums for Keeping Up With the Kardashians
Yahoo Group - Keeping Up With the Kardashians
---

---
This site is not affiliated with E! Network, the Keeping Up With the Kardashians show or its producers
---
Copyright © 2000 - 2014 All Rights Reserved Privacy Policy Terms of Service