This page will direct you to the latest news and best sites about E! Network's Keeping Up With the Kardashians show

About Keeping Up With the Kardashians
This show is a 30-minute non-scripted family sitcom that explores the comedic consequences of a chaotic, blended Hollywood family. In the eye of this tornado is Bruce Jenner, an Olympic decathlete turned Mr. Mom struggling to maintain his sanity amongst an attention-seeking Hollywood wife, Kris, his three paparazzi-prone daughters (Kim, Khloe and Kourtney), and two young impressionable daughters (Kendall and Kylie) coming of age in Los Angeles.

Download episodes of the show

Kim Kardashian Survey
---

Fan Favorites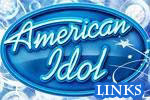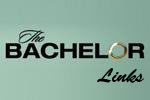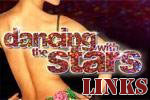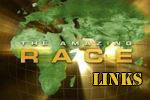 ---

News Articles about E! Networks Keeping Up With the Kardashians
People 3/26/15 Kourtney Kardashian Wears a Shirt with Kendall's Face On It (Photo)
Zap2It 3/26/15 Kendall Jenner lands sexy Calvin Klein jeans campaign
E!Online 3/24/15 Angry Scott Says He Doesn't Want To Look at Kourtney's Face Anymore—See the KUWTK Deleted Scene
E!Online 3/24/15 Khloé Kardashian Forgets Her Pants, Shows Off Long Legs in Just a Shirt: See the Sexy Pic
E!Online 3/24/15 Kylie Jenner Is a Bada*s Bombshell in Latest Sexy Photo Shoot—See Her Stunning Pics
TV Guide 3/23/15 Kourtney Kardashian Posts Photo Using Her Breast Pump
Zap2It 3/22/15 Rob Kardashian's Instagram compares sister Kim to 'Gone Girl's' conniving murderer
People 3/19/15 Kris Jenner Goes on a Bikini-Filled Girls' Trip to Mexico with Melanie Griffith and Dakota Johnson
People 3/19/15 Kim Kardashian West on KUWTK: I Bought Kourtney a Career (Video)
Zap2It 3/19/15 Us Weekly retracts Kendall Jenner Story
Zap2It 3/19/15 Kendall Jenner on Bruce's transition: 'I Never said those things'
Zap2It 3/18/15 Kendall Jenner loves dad Bruce Jenner, 'whether he's a man or a woman'
People 3/18/15 Bruce Jenner's Transition Has Been 'Difficult' for His Family: Source
Zap2It 3/17/15 Kendall and Kylie Jenner's video game bites big sis Kim Kardashian's style
Hollywood Reporter 3/17/15 Kanye West's Nude Kim Kardashian Tweets Got 28 Million Views, Says Twitter
E!Online 3/16/15 Kylie Tries (and Fails) to Successfully Contour her Cleavage at Beauty Event—See the Makeup Malfunction
E!Online 3/16/15 Kanye West Shares Nude Screenshots of Kim Kardashian, Says "I'm So Lucky"—See the Pics
E!Online 3/16/15 Kim Kardashian Took a Pregnancy Test...And It's Positive—See Khloé Kardashian's Ecstatic Reaction
E!Online 3/16/15 Leah Jenner and Brandon Jenner Make the Most Adorable Parents-to-Be—See Their Cutest Pics
Zap2It 3/16/15 Scott Disick checks into rehab for alcohol addiction
E!Online 3/16/15 Scott Disick Enters Rehab in Costa Rica: "He's Working on His Issues," Says Source
Access Hollywood 3/11/15 Kim Kardashian Feeling 'Insecure' At Paris Fashion Week
TV Guide 3/11/15 Report: Bruce Jenner Stops Production on Docuseries
US Magazine 3/11/15 KUWTK Season 10 Premiere Sneak Peek: Kim Gives Khloe Kardashian a Wardrobe Makeover
Zap2It 3/11/15 Bruce Jenner halts production on transition reality show for now
E!Online 3/10/15 Kourtney Kardashian Is Back Rocking Her Skinny Jeans During Romantic Lunch Date With Scott Disick
E!Online 3/10/15 Why Was Kim Kardashian Missing From Kendall Jenner's Chanel Show in Paris?
Click here for previous news articles

---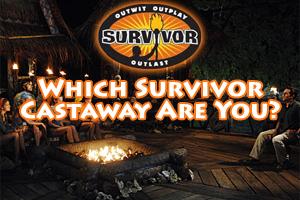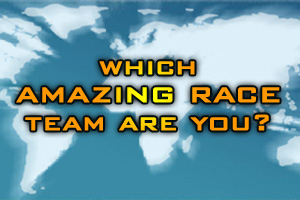 ---

Websites - Keeping Up With the Kardashians
Buddy TV - Keeping Up With the Kardashians
Amazon.com - Keeping Up With the Kardashians
Reality TV Links - Keeping Up With the Kardashians
Reality TV Magazine - Keeping Up With Kardashians


Clubs/Forums for Keeping Up With the Kardashians
Yahoo Group - Keeping Up With the Kardashians
---

---
This site is not affiliated with E! Network, the Keeping Up With the Kardashians show or its producers
---
Copyright © 2000 - 2015 All Rights Reserved Privacy Policy Terms of Service