This page will direct you to the latest news and best sites about E! Network's Keeping Up With the Kardashians show

About Keeping Up With the Kardashians
This show is a 30-minute non-scripted family sitcom that explores the comedic consequences of a chaotic, blended Hollywood family. In the eye of this tornado is Bruce Jenner, an Olympic decathlete turned Mr. Mom struggling to maintain his sanity amongst an attention-seeking Hollywood wife, Kris, his three paparazzi-prone daughters (Kim, Khloe and Kourtney), and two young impressionable daughters (Kendall and Kylie) coming of age in Los Angeles.

Download episodes of the show

Kim Kardashian Survey
---

Fan Favorites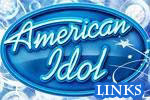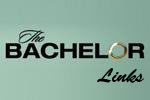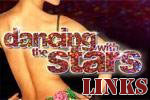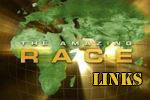 ---

News Articles about E! Networks Keeping Up With the Kardashians
TV Guide 12/18/14 Kris and Bruce Jenner Finalize Their Divorce
People 12/17/14 Kendall Jenner Models A Lot of Jackets, Jake Gyllenhaal Strikes a Sexy Pose and More Vogue Happenings
E!Online 12/16/14 Khloé's Butt is Even Bigger, Kim Kardashian Hangs With Rihanna & More—See the Latest Kardashian Pics
E!Online 12/16/14 Kendall Jenner Turns Into a Cast of Characters in Andy Warhol-Inspired Pop Art Video for Dazed
E!Online 12/16/14 Kylie Jenner Visits Children's Hospital With Rumored Beau Tyga (and Still Has Time for a Belfie!)
E!Online 12/14/14 Mason Disick Celebrates His 5th Birthday With North West, Penelope Disick and Kim Kardashian
E!Online 12/14/14 Scott Disick's Bare Butt and 10 Other Sexy Moments From Sunday's Kourtney & Khloé Take The Hamptons
E!Online 12/14/14 Mason Disick Receives Plenty of Birthday Love From the Family After Kourtney Kardashian Gives Birth
E!Online 12/14/14 Kourtney Kardashian Gives Birth to a Baby Boy, 3rd Child With Scott Disick, on Son Mason's Birthday
E!Online 12/13/14 Kourtney K. & Scott Disick Make a Secret Delivery Room Bet—See the K & K Take The Hamptons Clip
Access Hollywood 12/12/14 Kylie Jenner Slams Engagement & Pregnancy Rumors
People 12/10/14 You Won't Believe How Much Kim Kardashian's Date Night Dress Cost
BuddyTV 12/8/14 'Keeping Up with the Kardashians' Star Khloe Kardashian and French Montana Split Again
People 12/8/14 Khloé Kardashian Goes Back to Blonde (Photo)
People 12/8/14 Kendall Jenner Does a Super-Sexy Striptease with Santa (Video)
People 12/7/14 It'll Be a Boy for Kourtney Kardashian
BuddyTV 12/5/14 'Kardashians' Star Bruce Jenner Steps Out with New Look, Defended by Son Brody Jenner
US Magazine 12/4/14 Bruce Jenner Gets French Manicure, Wears Diamond Earrings on Outing: Pictures
US Magazine 12/4/14 Khloe Kardashian, French Montana Split for Second Time: What Went Wrong?
E!Online 12/3/14 How Do Pregnant Kourtney Kardashian's Nude Photos Stack Up to Her Mom's and Sisters' Naked Pics?
E!Online 12/3/14 Fancy! Bruce Jenner Rocks Diamond Stud Earrings, a French Manicure and a Long Ponytail on Starbucks Run
Access Hollywood 12/3/14 Kim Kardashian's Big Boobs Made Her Cry 'Every Night'
US Magazine 12/2/14 Kim Kardashian Bares Cleavage, Toned Abs in a Crop Top: See Her Red Carpet Ensemble
US Magazine 12/2/14 Pregnant Kourtney Kardashian Poses Nude in Provocative Photo Shoot: See the Pictures
People 12/1/14 Kendall Jenner Poses In Lingerie and a Santa Hat Because Christmas
Zap2It 11/29/14 Watch Kendall Jenner recreate the 'Mean Girls' burn book
Click here for previous news articles

---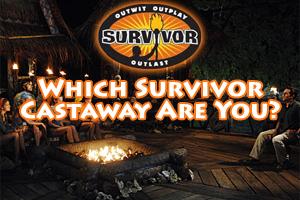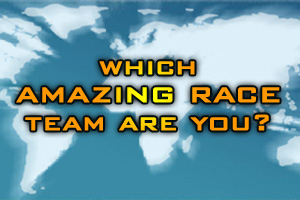 ---

Websites - Keeping Up With the Kardashians
Buddy TV - Keeping Up With the Kardashians
Amazon.com - Keeping Up With the Kardashians
Reality TV Links - Keeping Up With the Kardashians
Reality TV Magazine - Keeping Up With Kardashians


Clubs/Forums for Keeping Up With the Kardashians
Yahoo Group - Keeping Up With the Kardashians
---

---
This site is not affiliated with E! Network, the Keeping Up With the Kardashians show or its producers
---
Copyright © 2000 - 2014 All Rights Reserved Privacy Policy Terms of Service