This page will direct you to the latest news and best sites about E! Network's Keeping Up With the Kardashians show

About Keeping Up With the Kardashians
This show is a 30-minute non-scripted family sitcom that explores the comedic consequences of a chaotic, blended Hollywood family. In the eye of this tornado is Bruce Jenner, an Olympic decathlete turned Mr. Mom struggling to maintain his sanity amongst an attention-seeking Hollywood wife, Kris, his three paparazzi-prone daughters (Kim, Khloe and Kourtney), and two young impressionable daughters (Kendall and Kylie) coming of age in Los Angeles.

Download episodes of the show

Kim Kardashian Survey
---

Fan Favorites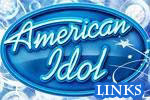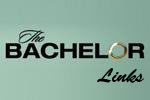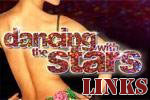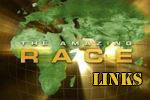 ---

News Articles about E! Networks Keeping Up With the Kardashians
TV Guide 7/2/15 Kim Kardashian Recalls Learning Caitlyn's "Secret" 12 Years Ago: I Ran Away
Access Hollywood 7/1/15 Kim Kardashian Lands Rolling Stone Cover; Gets Revealing In New Interview
People 6/29/15 Caitlyn Jenner Grabs Dinner with 'Powerful' Trans Women After N.Y.C. Pride
People 6/29/15 Kim Kardashian Celebrates Her Four-Month Pregnancy Mark in Lots of Bodycon Looks
Zap2It 6/28/15 Taylor Swift surprises London with Cara Delevingne, Serena Williams, Kendall Jenner and more
US Magazine 6/26/15 Pregnant Kim Kardashian's Latest Maternity Style Is Her Tightest Yet: See the Photos
Zap2It 6/26/15 Kris Humphries divorce convinced Kim Kardashian her career was 'totally over'
US Magazine 6/26/15 Kim Kardashian Thought Her Career Was "Over" Following Kris Humphries Divorce, Told Her Sisters to...
US Magazine 6/26/15 Caitlyn Jenner Rides a Motorcycle, Stuns in Peach Dress in New Inspirational I Am Cait Video: Watch
US Magazine 6/24/15 Kim Kardashian and Kanye West Only Had Male Embryos Implanted for a Son
Zap2It 6/24/15 Kim Kardashian harassed by drunk, naked woman, but shows restraint in not posting video
People 6/22/15 Kendall Jenner Has Her Own Estée Lauder Lipstick, Lands Vogue Japan Cover, and Wait, There's More
US Magazine 6/22/15 Kim Kardashian, Kanye West's Son's Looks Predicted by Forensic Artist Joe Mullins: Photo
People 6/22/15 Caitlyn Jenner Spends Father's Day Off-Roading with Her Kids – and North West
Zap2It 6/22/15 Kim Kardashian and Kanye West are expecting a baby boy
People 6/22/15 Kylie Jenner Denies Having Breast Implants By Showing the 'Duct Tape' Under Her Sexy Sheer Dress
People 6/22/15 Rob Kardashian Makes a Rare Public Appearance During Fast-Food Run at In-N-Out
Zap2It 6/21/15 Kendall, Kylie Jenner celebrate Caitlyn Jenner: 'Happy Father's Day to the person who raised me'
Access Hollywood 6/18/15 Caitlyn Jenner Thanks 'Fierce & Fabulous' Laverne Cox
Zap2It 6/18/15 Kourtney Kardashian flaunts post-baby body and killer abs
Zap2It 6/18/15 Kylie Jenner feels bullied, tells other victims 'you're not alone'
E!Online 6/17/15 Kendall Jenner and Hailey Baldwin Think They're Way ''Too Cool'' for You—See the Proof
E!Online 6/17/15 Caitlyn Jenner: "She's a Hero," Says Transparent Creator Jill Soloway
E!Online 6/17/15 Kim K Gives Photographers a Glimpse of Her Bare Baby Bump While Wearing a Crop Top—See the Picture
BuddyTV 6/16/15 Kim Kardashian: 'I Don't Like South West'
Click here for previous news articles

---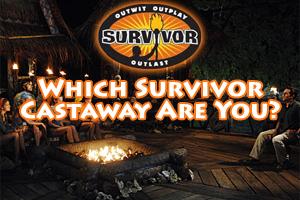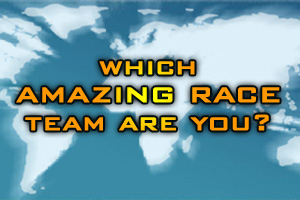 ---

Websites - Keeping Up With the Kardashians
Buddy TV - Keeping Up With the Kardashians
Amazon.com - Keeping Up With the Kardashians
Reality TV Links - Keeping Up With the Kardashians
Reality TV Magazine - Keeping Up With Kardashians


Clubs/Forums for Keeping Up With the Kardashians
Yahoo Group - Keeping Up With the Kardashians
---

---
This site is not affiliated with E! Network, the Keeping Up With the Kardashians show or its producers
---
Copyright © 2000 - 2015 All Rights Reserved Privacy Policy Terms of Service