This page will direct you to the latest news and best sites about E! Network's Keeping Up With the Kardashians show

About Keeping Up With the Kardashians
This show is a 30-minute non-scripted family sitcom that explores the comedic consequences of a chaotic, blended Hollywood family. In the eye of this tornado is Bruce Jenner, an Olympic decathlete turned Mr. Mom struggling to maintain his sanity amongst an attention-seeking Hollywood wife, Kris, his three paparazzi-prone daughters (Kim, Khloe and Kourtney), and two young impressionable daughters (Kendall and Kylie) coming of age in Los Angeles.

Download episodes of the show

Kim Kardashian Survey
---

Fan Favorites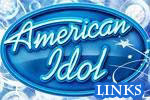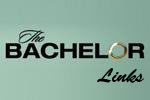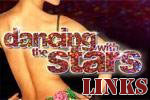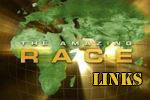 ---

News Articles about E! Networks Keeping Up With the Kardashians
Zap2It 5/26/15 Kris Jenner wants to trademark 'momager': A supporting brief in GIF form
Zap2It 5/26/15 What are chemtrails? Kylie Jenner is all about this conspiracy theory
Zap2It 5/24/15 Kim Kardashian's one-year wedding anniversary is making her feel super nostalgic
US Magazine 5/21/15 Kim Kardashian Dares You to Work As Hard As She Does: "Try It. I Dare You"
People 5/20/15 Brody Jenner Reveals Which Kardashian Sister He Wants on His Sex and Relationship Show
BuddyTV 5/19/15 Bruce Jenner's 10 Most Memorable Moments on 'Keeping Up with the Kardashians'
TV Guide 5/19/15 Will Bruce Jenner Have Surgery? See His Response to Kim's Question
E!Online 5/19/15 We Tried Getting Kylie Jenner-Level Lips—No Injections or Fillers Required
E!Online 5/19/15 Kendall Jenner Shares Heartwarming Message From Bruce Jenner
E!Online 5/19/15 Khloé Kardashian on Bruce Jenner's Transition: ''It Breaks My Heart That He's Been Miserable His Entire Life''
US Magazine 5/18/15 Bruce Jenner Hasn't Made an Appointment to Remove His "Thing Down There" Yet -- Watch
E!Online 5/18/15 Bruce Jenner Admits His ''Big Secret'' Prevented Him From Forming a ''Close'' Relationship With Scott Disick
TV Guide 5/18/15 Bruce Jenner's Family Reacts to His Transition on Incredibly Honest Episode of KUWTK
People 5/17/15 Bruce Jenner: 'The Worst Days of My Life Are the Days I Have to Get My Hair Cut'
TV Guide 5/17/15 Video: Kim Kardashian Says Kris Jenner "Cries All the Time" About Bruce's Transition
People 5/14/15 Bruce Jenner: Kris Jenner's Support Has Been 'Absolutely Overwhelming'
People 5/12/15 Kylie Jenner's Family Is Worried She's 'Hanging Out with the Wrong Crowd,' Source Says
People 5/12/15 Jimmy Kimmel Jokes About Bruce Jenner's Transition at ABC Upfronts
Zap2It 5/11/15 Kanye West went way over the top on Kim Kardashian's Mother's Day gifts
TV Guide 5/7/15 E! Releases Promo for Upcoming Special: Keeping Up With the Kardashians: About Bruce
E!Online 5/7/15 Kourtney Kardashian Talks Post-Baby Weight Loss: I Try Not to Put ''Too Much Pressure on Myself''
People 5/7/15 Bruce Jenner Promises Kendall He's 'Not Going Anywhere' in KUWTK Special on His Transition
Zap2It 5/7/15 'Keeping Up With the Kardashians' Bruce Jenner special has the family reactions fans are waiting for
People 5/7/15 Exclusive: Go Behind the Scenes of Kendall Jenner's Met Gala Fittings with Calvin Klein
People 5/6/15 Kylie Jenner admits to getting lip injections
Click here for previous news articles

---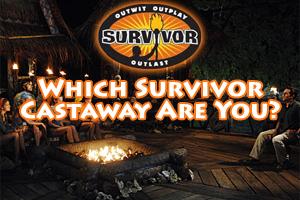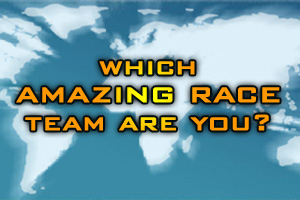 ---

Websites - Keeping Up With the Kardashians
Buddy TV - Keeping Up With the Kardashians
Amazon.com - Keeping Up With the Kardashians
Reality TV Links - Keeping Up With the Kardashians
Reality TV Magazine - Keeping Up With Kardashians


Clubs/Forums for Keeping Up With the Kardashians
Yahoo Group - Keeping Up With the Kardashians
---

---
This site is not affiliated with E! Network, the Keeping Up With the Kardashians show or its producers
---
Copyright © 2000 - 2015 All Rights Reserved Privacy Policy Terms of Service