This page will direct you to the latest news and best sites about E! Network's Keeping Up With the Kardashians show

About Keeping Up With the Kardashians
This show is a 30-minute non-scripted family sitcom that explores the comedic consequences of a chaotic, blended Hollywood family. In the eye of this tornado is Bruce Jenner, an Olympic decathlete turned Mr. Mom struggling to maintain his sanity amongst an attention-seeking Hollywood wife, Kris, his three paparazzi-prone daughters (Kim, Khloe and Kourtney), and two young impressionable daughters (Kendall and Kylie) coming of age in Los Angeles.

Download episodes of the show

Kim Kardashian Survey
---

Fan Favorites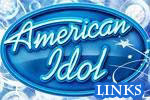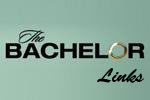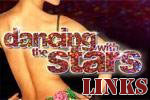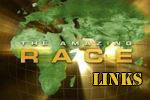 ---

News Articles about E! Networks Keeping Up With the Kardashians
E!Online 10/30/14 Kris Jenner Talks Rob Kardashian's Weight Gain, Says Her Kids Went Through a ''Chubby Stage''
E!Online 10/30/14 Kim Kardashian Posts Throwback Halloween Pics, Reveals She Has 4 Costumes This Year
E!Online 10/30/14 Khloé Kardashian Celebrates 14 Million Instagram Followers and "Thot Thursday" With Super-Sexy Pic—Look
People 10/29/14 Kim Kardashian Speaks Out About Kylie Jenner's Big Lips
Hollywood Reporter 10/28/14 Kylie Jenner Is "Bored" by Talk About Her Lips
Hollywood Reporter 10/28/14 North West Painted a Birkin Bag for Kim Kardashian's Birthday
Zap2It 10/27/14 '2 Broke Girls' welcomes Kim Kardashian and her 22 million Twitter followers
E!Online 10/27/14 Is Kris Jenner Dating Corey Gamble? Get the Real Story About Her Love Life
E!Online 10/27/14 Khloé Kardashian Talks About That Time She Wasn't Wearing Underwear and Her Pants Split
E!Online 10/27/14 The Kardashians Start Laughing and Literally Can't Stop—See the Hilarious Supercut
E!Online 10/27/14 Kim Kardashian Receives the Sweetest Birthday Surprise from Kanye West and North—Get the Scoop
BuddyTV 10/26/14 'Kardashians' Roundup: Kim Talks Fame and Family, Kris Spotted with New Man and More
Access Hollywood 10/26/14 Kim Kardashian Plays Kanye West's Music For North
E!Online 10/26/14 Kim Kardashian, Kanye West and North West Crowned "First Family of Fashion"
Zap2It 10/25/14 Kim Kardashian's ample assets on display at birthday bash
E!Online 10/24/14 Kim Kardashian Celebrates Birthday Las Vegas-Style With Kanye West, Family and Friends
E!Online 10/24/14 Khloé Kardashian Still Talking to Ex Lamar Odom Despite Reports—Get the Full Story
People 10/23/14 Lamar Odom Won't Sign Divorce Papers, Kardashians Haven't Heard from Him in Weeks
BuddyTV 10/22/14 'Kardashians' Roundup: Bruce's Rumored Girlfriend, Kris' Thoughts on Bruce and More
E!Online 10/22/14 Kanye West Wishes Kim Kardashian Happy Birthday: "Thank You for Being the Dopest Wife & Mom!"
People 10/22/14 Bruce Jenner Carefree About Moving On from Kris, Says Source
E!Online 10/22/14 Kanye West Treats Kim Kardashian to a Romantic Birthday Vacation in Hawaii
E!Online 10/22/14 Kim Kardashian Says Daughter North West Will Have to "Work for What She Wants" as She Gets Older
Zap2It 10/21/14 34 selfies in honor of Kim Kardashian's 34th birthday
E!Online 10/21/14 Kris Jenner Praises Kendall and Kylie Jenner's Work Ethic, Teases Daughters' Future in Fashion
US Magazine 10/21/14 Kim Kardashian Goes Shopping With Bruce Jenner and His Ponytail Following Divorce Filing: Pictures
People 10/21/14 Kylie Jenner Is Not Dating Rapper Tyga, Says Kris
US Magazine 10/21/14 Kris Jenner Addresses Rumors of Bruce Jenner Dating Her Best Friend: "I Hope He's Doing His Thing ...
Click here for previous news articles

---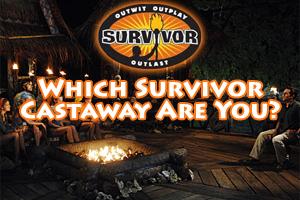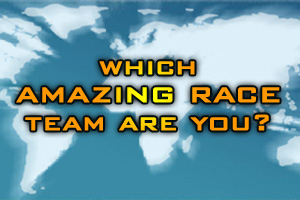 ---

Websites - Keeping Up With the Kardashians
Buddy TV - Keeping Up With the Kardashians
Amazon.com - Keeping Up With the Kardashians
Reality TV Links - Keeping Up With the Kardashians
Reality TV Magazine - Keeping Up With Kardashians


Clubs/Forums for Keeping Up With the Kardashians
Yahoo Group - Keeping Up With the Kardashians
---

---
This site is not affiliated with E! Network, the Keeping Up With the Kardashians show or its producers
---
Copyright © 2000 - 2014 All Rights Reserved Privacy Policy Terms of Service