This page will direct you to the latest news and best sites about E! Network's Keeping Up With the Kardashians show

About Keeping Up With the Kardashians
This show is a 30-minute non-scripted family sitcom that explores the comedic consequences of a chaotic, blended Hollywood family. In the eye of this tornado is Bruce Jenner, an Olympic decathlete turned Mr. Mom struggling to maintain his sanity amongst an attention-seeking Hollywood wife, Kris, his three paparazzi-prone daughters (Kim, Khloe and Kourtney), and two young impressionable daughters (Kendall and Kylie) coming of age in Los Angeles.

Download episodes of the show

Kim Kardashian Survey
---

Fan Favorites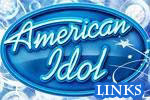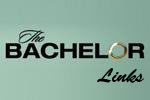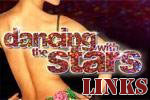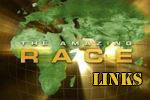 ---

News Articles about E! Networks Keeping Up With the Kardashians
Zap2It 8/27/15 Kim K's butt in landscape: 5 ways full-size mode will make Instagram better
Zap2It 8/25/15 Is Tyga's explicit new track about Kylie Jenner?
Zap2It 8/24/15 Rob Kardashian bumps into Kylie Jenner, Tyga while in workout mode
Zap2It 8/24/15 Kim Kardashian regains Instagram's most-followed crown – Bow down, Beyonce
TV Guide 8/23/15 Jennifer Lawrence Had a Birthday Sleepover with Kris Jenner
Zap2It 8/20/15 Caitlyn Jenner could face manslaughter charges for fatal Malibu car crash
Zap2It 8/20/15 Scott Disick offers the 'guy perspective' on Caitlyn Jenner's transition
NY Daily News 8/19/15 Lamar Odom calls Khloe Kardashian his 'soulmate,' says seeing her with other men is 'weird'
TV Guide 8/17/15 Kris Jenner Breaks Down in I Am Cait Clip: Our Marriage Was a Distraction
ET Online 8/16/15 Kris Jenner Confronts Caitlyn: 'You're Not So Sensitive to the Family That You Left Behind'
ET Online 8/16/15 Kylie Jenner's International 18th Birthday Tour Continues as She Parties in Canada
People 8/13/15 Khloé Kardashian Spends Time with James Harden in Houston After 'Scary' Altercation with Lamar Odom
Hollywood Reporter 8/13/15 Kim Kardashian Threatens to Delete Perez Hilton Character From Game
People 8/13/15 Khloé Asks Caitlyn Not to Drag Mom Kris 'Through the Mud' in Tense I Am Cait Clip
Hollywood Reporter 8/13/15 Miley Cyrus Opens Up About Friendship With Caitlyn Jenner
People 8/13/15 Kylie's 18th Birthday Extravaganza: See Jenner Ride a Jet Ski with Tyga on Mexico Getaway
Zap2It 8/12/15 Lamar Odom ambushes Khloe Kardashian in Beverly Hills
Zap2It 8/11/15 Kim Kardashian goes naked on Instagram to silence pregnancy critics
ET Online 8/10/15 Kim Kardashian Shares 'Foreva' Photo of a Sleeping Kanye West
Zap2It 8/10/15 Tyga celebrated girlfriend Kylie Jenner's 18th birthday with an insanely expensive gift
ET Online 8/10/15 Kylie Jenner Posts NSFW Photo Shoot on Her 18th Birthday
Zap2It 8/10/15 Watch Florida news anchor John Brown freak out about the Kardashians on air
ET Online 8/10/15 Kourtney Kardashian Shows Off Body in Ab-Baring Jumpsuit at Kylie Jenner's 18th Birthday
Zap2It 8/8/15 Kim Kardashian 'Parent Trap's Kris and Caitlyn Jenner
Zap2It 8/5/15 Nick Jonas and Kendall Jenner are a new Hollywood couple
People 8/5/15 Nick Jonas and Kendall Jenner 'Have Been Texting' After Being Set Up by Joe Jonas and Gigi Hadid, Says Source
Life & Style Magazine 8/5/15 Kim Kardashian Fans are angry that she flew to New Orleans to Celebrate another Fan's Birthday
Click here for previous news articles

---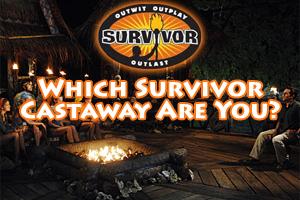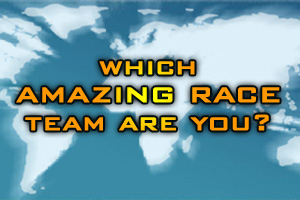 ---

Websites - Keeping Up With the Kardashians
Buddy TV - Keeping Up With the Kardashians
Amazon.com - Keeping Up With the Kardashians
Reality TV Links - Keeping Up With the Kardashians
Reality TV Magazine - Keeping Up With Kardashians


Clubs/Forums for Keeping Up With the Kardashians
Yahoo Group - Keeping Up With the Kardashians
---

---
This site is not affiliated with E! Network, the Keeping Up With the Kardashians show or its producers
---
Copyright © 2000 - 2015 All Rights Reserved Privacy Policy Terms of Service