This page will direct you to the latest news and best sites about E! Network's Keeping Up With the Kardashians show

About Keeping Up With the Kardashians
This show is a 30-minute non-scripted family sitcom that explores the comedic consequences of a chaotic, blended Hollywood family. In the eye of this tornado is Bruce Jenner, an Olympic decathlete turned Mr. Mom struggling to maintain his sanity amongst an attention-seeking Hollywood wife, Kris, his three paparazzi-prone daughters (Kim, Khloe and Kourtney), and two young impressionable daughters (Kendall and Kylie) coming of age in Los Angeles.

Download episodes of the show

Kim Kardashian Survey
---

Fan Favorites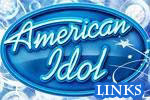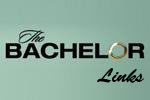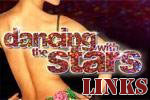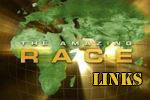 ---

News Articles about E! Networks Keeping Up With the Kardashians
BuddyTV 4/24/15 '20/20' Highlights from the Bruce Jenner Interview
Zap2It 4/24/15 Kim Kardashian honors 100th anniversary of Armenian genocide with touching tribute
Zap2It 4/23/15 Dr. Phil McGraw thinks Bruce Jenner is too old for gender transition
BuddyTV 4/22/15 'Kardashians' Matriarch Kris Jenner Threatening Bruce Jenner with Defamation Lawsuit?
Entertainment Weekly 4/22/15 Kim Kardashian executive-produced a mental health documentary called #RedFlag
People 4/22/15 Keeping Up with the Kardashians: Kourtney Doesn't Want Scott 'Drunk in the Delivery Room' (Video)
US Magazine 4/22/15 Bruce Jenner's High School Girlfriend Speaks: "Everyone Was Really Shocked" by His Transition News
US Magazine 4/22/15 Martha Stewart: Kim Kardashian Has "Part of Me Up Her Sleeve"
E!Online 4/21/15 Amy Schumer and the Paparazzi Can't Handle Kim Kardashian's Dress at the Time 100 Gala—See for Yourself
E!Online 4/21/15 Kim Kardashian, Lena Dunham and More Famous Females Make Variety's 2015 Power of Women Issue
Zap2It 4/21/15 Kylie Jenner wants you to look at her, not like her
Zap2It 4/21/15 Kylie Jenner Challenge is deforming the lips of America's youth
People 4/20/15 KUWTK: Scott Disick Gets 'Belligerently Drunk' in Las Vegas While Kourtney Kardashian Is 37 WeeksPregnant
People 4/20/15 Bruce Jenner Spotted on Motorcycle Ride in Los Angeles Ahead of Diane Sawyer Sit-Down (Photo)
Zap2It 4/19/15 17-year-old Kylie Jenner's risque Coachella lingerie raises eyebrows
Zap2It 4/18/15 Kendall Jenner has mastered the art of sexy selfies
TV Guide 4/16/15 Lorne Michaels Says Bruce Jenner Jokes Aren't "Off Limits" for SNL
Zap2It 4/16/15 Time 100: Kim Kardashian and clan are 'today's Brady Bunch,' writes Martha Stewart
Zap2It 4/16/15 Kendall Jenner: 'I don't remember what it was like' before 'Keeping Up With the Kardashians'
NY Daily News 4/15/15 Israeli ultra-Orthodox news site cuts 'porn symbol' Kim Kardashian from photo with Jerusalem's mayor
People 4/15/15 Jenner News Update: Kendall Poses Topless for GQ and Kylie Ditches Her Blue Hair
TV Guide 4/14/15 North West Baptized in Israel
People 4/14/15 Watch: Bruce Jenner Speaks Out in Second Diane Sawyer Interview Promo
People 4/14/15 'Sex Connoisseur' Brody Jenner Dishes on His Scandalous New E! Show
Zap2It 4/14/15 Bruce Jenner finally 'speaks' to Diane Sawyer: 'My whole life has been getting me ready for this'
People 4/14/15 Kylie Jenner's Latest Accessory Obsession: Baseball Caps
US Magazine 4/13/15 Kim Kardashian Carries Cut-Out of Rob Kardashian's Head in Armenia: Why She Did It
Daily Mail 4/13/15 'North will get everything!' Kim has already created an 'archive' of outfits for her daughter who will inherit her...
Click here for previous news articles

---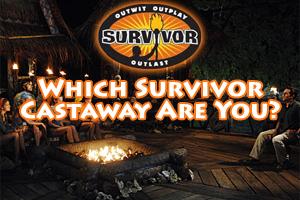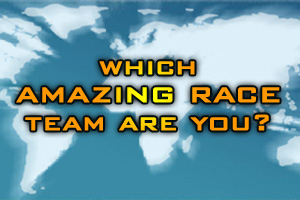 ---

Websites - Keeping Up With the Kardashians
Buddy TV - Keeping Up With the Kardashians
Amazon.com - Keeping Up With the Kardashians
Reality TV Links - Keeping Up With the Kardashians
Reality TV Magazine - Keeping Up With Kardashians


Clubs/Forums for Keeping Up With the Kardashians
Yahoo Group - Keeping Up With the Kardashians
---

---
This site is not affiliated with E! Network, the Keeping Up With the Kardashians show or its producers
---
Copyright © 2000 - 2015 All Rights Reserved Privacy Policy Terms of Service