This page will direct you to the latest news and best sites about E! Network's Keeping Up With the Kardashians show

About Keeping Up With the Kardashians
This show is a 30-minute non-scripted family sitcom that explores the comedic consequences of a chaotic, blended Hollywood family. In the eye of this tornado is Bruce Jenner, an Olympic decathlete turned Mr. Mom struggling to maintain his sanity amongst an attention-seeking Hollywood wife, Kris, his three paparazzi-prone daughters (Kim, Khloe and Kourtney), and two young impressionable daughters (Kendall and Kylie) coming of age in Los Angeles.

Download episodes of the show

Kim Kardashian Survey
---

Fan Favorites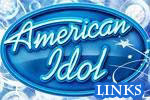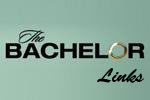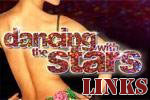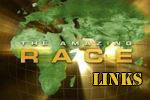 ---

News Articles about E! Networks Keeping Up With the Kardashians
Zap2It 8/29/14 Watch Khloe Kardashian fight a hangover before Kim Kardashian's wedding
Zap2It 8/29/14 Demi Lovato: 'Kim Kardashian revolutionized beauty'
E!Online 8/28/14 Kim K Flaunts Famous Butt in Skintight Workout Wear After Cleavage-Centric Date Night With Kanye West
In Touch Weekly 8/28/14 Kendall Jenner Has Dropped Her Last Name, Wants to Be Known as Kendall in Fashion World
Zap2It 8/28/14 Watch Kourtney Kardashian leave Scott Disick speechless after baby news
E!Online 8/27/14 Is Kylie Jenner the New Kim Kardashian? See Her New Look
E!Online 8/27/14 Kendall Jenner Makes Her Vogue Debut—See Her September Issue Fashion Spread
TV Guide 8/26/14 Kim Kardashian to Guest-Star on 2 Broke Girls' Season Premiere
E!Online 8/26/14 Kylie Jenner Graces V Magazine in Sexy Dress, Says There Are No Problems Growing Up With Cameras
NY Daily News 8/25/14 Khloe and Kourtney Kardashian split with longtime publicist Jill Fritzo
NY Daily News 8/25/14 MTV VMAs 2014: Kim, Kendall, Kylie appear to text through tribute to Michael Brown, Ferguson, Mo
US Magazine 8/21/14 Kim Kardashian Shows Off 7-Pound Weight Loss in $3,000 Cutout Jumpsuit Complete With Abs, Sideboob
People 8/20/14 What's in Kourtney Kardashian's Kitchen Pantry?
US Magazine 8/19/14 Kourtney Kardashian Dozes With Penelope and Mason, Kids Wear Matching Pajamas: Sweet Picture
US Magazine 8/19/14 Kim Kardashian Reclines in Sexy Bikini, Says "I Will Miss You" to Mexico: Photo
BuddyTV 8/18/14 'Kardashians' Roundup: French Montana Talks About Khloe, Kris Defends Kendall and More
US Magazine 8/18/14 Kim Conducted a Stakeout to Meet Khloe's Beau French Montana After Awkward Near Run-In..
E!Online 8/18/14 Is This Khloé Kardashian's Response to French Montana Admitting He's Trying to Capitalize Off Her Fame?
E!Online 8/18/14 Khloé Kardashian Responds to Fan Who Asks If Her Butt Is Real: "Yes, You Can Touch It"
E!Online 8/18/14 Kim Kardashian Shows Off Her Bikini Body (and Booty!) on Vacation in Mexico: See the Sexy Pic
E!Online 8/18/14 Kim Kardashian Rocks Cornrows and Risqué Bodysuit for Hype Energy USA Shoot—See the Pics
E!Online 8/17/14 Khloé Kardashian Has a Run-In With Lamar Odom While at a Club With French Montana—See the Dramatic..
E!Online 8/17/14 Kendall Jenner Sports Chic, Football-Inspired Look at Charity Game, Hugs Rapper The Game—See the Photos
Zap2It 8/15/14 Kim Kardashian thinks Khloe Kardashian is living a double life
Zap2It 8/14/14 Watch Khloe Kardashian in the terrifying video for French Montana's 'Don't Panic'
Zap2It 8/13/14 Kim Kardashian doesn't understand Kanye West's rants either
Hollywood Reporter 8/13/14 North West Poses in Chanel for CR Fashion Book
Click here for previous news articles

---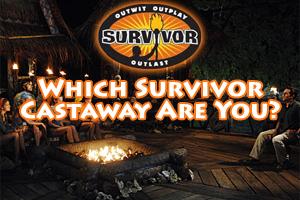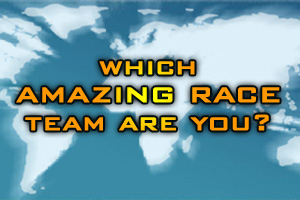 ---

Websites - Keeping Up With the Kardashians
Buddy TV - Keeping Up With the Kardashians
Amazon.com - Keeping Up With the Kardashians
Reality TV Links - Keeping Up With the Kardashians
Reality TV Magazine - Keeping Up With Kardashians


Clubs/Forums for Keeping Up With the Kardashians
Yahoo Group - Keeping Up With the Kardashians
---

---
This site is not affiliated with E! Network, the Keeping Up With the Kardashians show or its producers
---
Copyright © 2000 - 2014 All Rights Reserved Privacy Policy Terms of Service