This page will direct you to the latest news and best sites about E! Network's Keeping Up With the Kardashians show

About Keeping Up With the Kardashians
This show is a 30-minute non-scripted family sitcom that explores the comedic consequences of a chaotic, blended Hollywood family. In the eye of this tornado is Bruce Jenner, an Olympic decathlete turned Mr. Mom struggling to maintain his sanity amongst an attention-seeking Hollywood wife, Kris, his three paparazzi-prone daughters (Kim, Khloe and Kourtney), and two young impressionable daughters (Kendall and Kylie) coming of age in Los Angeles.

Download episodes of the show

Kim Kardashian Survey
---

Fan Favorites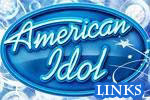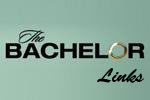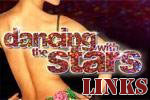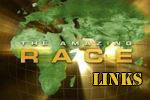 ---

News Articles about E! Networks Keeping Up With the Kardashians
People 10/29/15 Khloé Kardashian Opens Up About Body Image Issues: I Was Always the 'Fat Sister'
Zap2It 10/25/15 Go inside Kim Kardashian's 'Troop Beverly Hills'-inspired baby shower
US Magazine 10/22/15 Lamar Odom Undergoes Two Emergency Surgeries, All Visitors Banned Aside From Khloe Banned
US Magazine 10/22/15 Lamar Odom "Not Out of the Woods," Kardashian Family "Heartbroken" Over Situation
BuddyTV 10/21/15 'Keeping Up with the Kardashians' Star Khloe Kardashian Breaks Silence After Lamar Odom Hospitalization
Zap2It 10/20/15 Lamar Odom moved to L.A., undergoing dialysis and more testing
Zap2It 10/20/15 Khloe Kardashian thanks fans for Lamar Odom prayers
People 10/20/15 Kendall Jenner Has Pink Hair, Teams Up with Gigi Hadid and Nick Jonas in New Vogue Spread
TV Guide 10/19/15 Lamar Odom Is Relocating to a Los Angeles Rehab Center
BuddyTV 10/18/15 Lamar Odom Making Progress After Coming Out of Coma, Khloe Kardashian Plans to Stay By His Side
TV Guide 10/16/15 Lamar Odom Breathing on His Own and Communicating with Family
People 10/15/15 Lamar Odom Is on a Ventilator as Source Says Khloé Kardashian Is Preparing for the Worst
People 10/15/15 Kardashian-Jenner Family's Apps Go Silent as They 'Continue to Support and Pray for' Lamar Odom
Zap2It 10/15/15 Outlook for Lamar Odom not good; Master P blames Kobe Bryant for Odom's unhappiness
People 10/14/15 'They're Pretty Sure This Is It': Khloé Kardashian Forced to Make Medical Decisions for Lamar, Source Says
TV Guide 10/14/15 Scott Disick Checks Into Rehab for Drug and Alcohol Addiction
People 10/14/15 Kim Kardashian & Kris Jenner 'Dropped Everything' to Comfort 'Devastated' Khloé at Hospital with Lamar
TV Guide 10/14/15 Lamar Odom Reportedly Overdosed on Drugs
E!Online 10/13/15 Kylie Jenner Oozes Sex Appeal for Elle Canada: See Her Two Sparkly Covers
E!Online 10/13/15 Kourtney Kardashian Wants Primary Physical Custody of the Kids Following Scott Disick Split
E!Online 10/13/15 Khloé ''Has Been Worried'' About Lamar Odom, Family Source Says Hospitalization ''Isn't Shocking''
E!Online 10/13/15 Amy Schumer Has ''Nothing But Love'' for the Kardashians, Wants Women ''to Be Happy in Their Own Skin''
E!Online 10/13/15 Kim Kardashian Joined Her Sisters at a Magazine Party, but Kylie Jenner Didn't Get the "Wear All Black Email
E!Online 10/12/15 Did Kylie Really Go to Therapy Over Tyga? Plus, Get the Scoop on Kourtney & Justin Bieber's Night Out
People 10/12/15 Kim Kardashian West Admits to Stealing from Kanye's Closet (See the Amazing Fashion Faceoffs)
E!Online 10/12/15 Scott Disick Posts Inspirational Quote on Instagram—Is It About Kourtney Kardashian?
E!Online 10/12/15 Kylie Jenner Shows off Booty, Tiny Waist and More Curves in Sexy Skintight Spandex
People 10/12/15 Kris Jenner Officiates Faye Resnick's Wedding with Guests Khloé Kardashian and Kyle Richards
E!Online 10/12/15 Khloé Says She's on a ''Healthy Journey'' After Amy Schumer Mocks Her Weight Loss in SNL Monologue
People 10/12/15 Khloé Kardashian Defends Her Weight Loss After Amy Schumer's SNL Joke
Zap2It 10/11/15 Kanye West surprises 'American idol' judges by auditioning, as Kim Kardashian looks on
E!Online 10/11/15 Kourtney Reaches Her Breaking Point and More: 9 Biggest Moments From Tonight's KUWTK Season Finale
People 10/7/15 Khloé Kardashian Works Out In a Sexy Swimsuit?
People 10/6/15 Kylie Jenner Wishes Caitlyn Was at Her Graduation Party But 'Respected' Kris' Decision
People 10/6/15 Kourtney Kardashian Poses Nude for Sleek Vanity Fair Photos
TV Guide 10/6/15 Matt Damon and Kim Kardashian Star in The Martian Sequel Stuck on Uranussu
Click here for previous news articles

---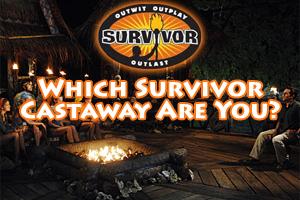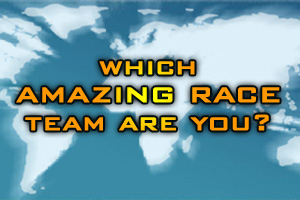 ---

Websites - Keeping Up With the Kardashians
Buddy TV - Keeping Up With the Kardashians
Amazon.com - Keeping Up With the Kardashians
Reality TV Links - Keeping Up With the Kardashians
Reality TV Magazine - Keeping Up With Kardashians


Clubs/Forums for Keeping Up With the Kardashians
Yahoo Group - Keeping Up With the Kardashians
---

---
This site is not affiliated with E! Network, the Keeping Up With the Kardashians show or its producers
---
Copyright © 2000 - 2015 All Rights Reserved Privacy Policy Terms of Service