This page will direct you to the latest news and best sites about E! Network's Keeping Up With the Kardashians show

About Keeping Up With the Kardashians
This show is a 30-minute non-scripted family sitcom that explores the comedic consequences of a chaotic, blended Hollywood family. In the eye of this tornado is Bruce Jenner, an Olympic decathlete turned Mr. Mom struggling to maintain his sanity amongst an attention-seeking Hollywood wife, Kris, his three paparazzi-prone daughters (Kim, Khloe and Kourtney), and two young impressionable daughters (Kendall and Kylie) coming of age in Los Angeles.

Download episodes of the show

Kim Kardashian Survey
---

Fan Favorites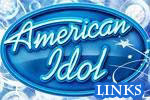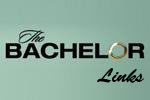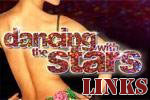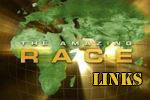 ---

News Articles about E! Networks Keeping Up With the Kardashians
Hollywood Reporter 11/20/14 Kendall Jenner to Star in Karl Lagerfeld's Next Campaign
People 11/19/14 Kourtney Kardashian: Why I Won't Have a Home Birth
US Magazine 11/19/14 Kylie Jenner Gets Pulled Over By Police, Reveals Natural Lip Shape: See Her No Makeup Look
US Magazine 11/19/14 Kim Kardashian Adopts a Cleavage-Free Silhouette, Works the Peace Sign Hard in Photos
US Magazine 11/19/14 Kim Didn't Tell Kris Jenner About Naked Paper Magazine Shoot: "I'm Pretty in Control of My Career"
US Magazine 11/19/14 North West, Penelope, and Mason Disick Pose Together: Cute Cousin Pic
People 11/19/14 So Cute! Kim Kardashian Proves North Saves Her Smiles for Home
Access Hollywood 11/18/14 Kendall Jenner On Justin Bieber Dating Rumors & Nude Marc Jacobs Show: 'I Don't Regret It'
E!Online 11/18/14 11 Signs You Are the Kim Kardashian of Your Family
E!Online 11/18/14 Kim Kardashian's Cleavage, Crazy Curves Barely Contained by Skintight Latex Getup—See the Pic
E!Online 11/18/14 Kendall Jenner Says "It Sucked" Having Her Parents Kris and Bruce Jenner Split
NY Daily News 11/18/14 Kim Kardashian addresses decision to go nude in Paper magazine: 'I love the photos, I did it for me'
Life & Style 11/18/14 Did She Go Under the Knife?: Kylie Had a Lip, Nose and Boob Job? A Top Plastic Surgeon Weighs In
Zap2It 11/18/14 Learn Kim Kardashian's secret to balancing a champagne glass on your butt
US Magazine 11/17/14 Kendall Jenner: "It Sucked' Watching Parents Kris, Bruce Jenner Split
Life & Style 11/17/14 Did Kris Jenner Send Estranged Husband Bruce Jenner a Very Cryptic Message on Instagram?
BuddyTV 11/16/14 'Kardashians' Roundup: Celebrities React to Kim's Nude Photo, Bruce's Mom Slams Kris
E!Online 11/16/14 Scott Disick's Drunken Hospital Visit & 9 More Scary Moments From Sunday's Kourtney & Khloé Take..
Zap2It 11/16/14 Enough is enough, Kourtney Kardashian needs to learn how to help Scott Disick
People 11/16/14 See the Kardashians Get Spooky for Mason's Nightmare Before Christmas Birthday Party
Zap2It 11/14/14 The comet landing came closer to 'breaking the internet' than Kim Kardashian
People 11/13/14 See Kim Kardashian's Bare Butt Photo Turned Into a Cake Pop
Zap2It 11/13/14 Paper Magazine editor on Kim Kardashian photos: 'Of course it was photoshopped'
Access Hollywood 11/13/14 Kim Kardashian Goes Full Frontal, Breaks The Internet Again
Zap2It 11/13/14 Kim Kardashian fails to break internet with booty shot, goes full frontal
Zap2It 11/12/14 Christmas is canceled: Kardashians won't release 2014 holiday card
Access Hollywood 11/12/14 Khloe Kardashian Outrages Fans With KKK Joke
Zap2It 11/12/14 The 10 best reactions to Kim Kardashian's butt-baring Paper cover
Click here for previous news articles

---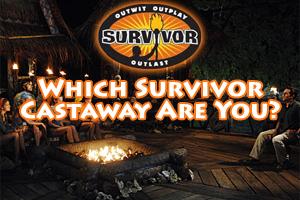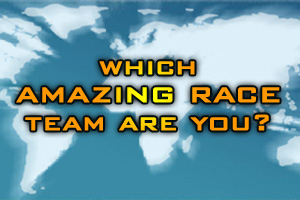 ---

Websites - Keeping Up With the Kardashians
Buddy TV - Keeping Up With the Kardashians
Amazon.com - Keeping Up With the Kardashians
Reality TV Links - Keeping Up With the Kardashians
Reality TV Magazine - Keeping Up With Kardashians


Clubs/Forums for Keeping Up With the Kardashians
Yahoo Group - Keeping Up With the Kardashians
---

---
This site is not affiliated with E! Network, the Keeping Up With the Kardashians show or its producers
---
Copyright © 2000 - 2014 All Rights Reserved Privacy Policy Terms of Service