This page will direct you to the latest news and best sites about E! Network's Keeping Up With the Kardashians show

About Keeping Up With the Kardashians
This show is a 30-minute non-scripted family sitcom that explores the comedic consequences of a chaotic, blended Hollywood family. In the eye of this tornado is Bruce Jenner, an Olympic decathlete turned Mr. Mom struggling to maintain his sanity amongst an attention-seeking Hollywood wife, Kris, his three paparazzi-prone daughters (Kim, Khloe and Kourtney), and two young impressionable daughters (Kendall and Kylie) coming of age in Los Angeles.

Download episodes of the show

Kim Kardashian Survey
---

Fan Favorites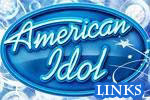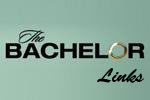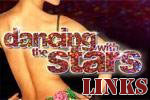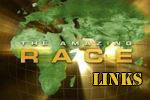 ---

News Articles about E! Networks Keeping Up With the Kardashians
Life & Style Magazine 9/23/14 Remembering the Way Bruce and Kris Jenner Were...Bad '90s Fashion and All
Zap2It 9/23/14 Bruce Jenner files divorce response while Kendall Jenner posts picture of parents' happier days
Life & Style Magazine 9/23/14 Rock the Vote: Kendall Jenner Officially Registers to Vote for the First Time
Zap2It 9/22/14 Kris Jenner files for divorce from Bruce Jenner
Life & Style Magazine 9/22/14 This is How Kim Kardashian and Kanye West Will Discipline 1-Year-Old North if She Misbehaves
BuddyTV 9/21/14 'Kardashians' Roundup: Kim's Leaked Nude Photo, Bruce's Spanx and More
Zap2It 9/21/14 Kendall Jenner models casual chic for 2014 Milan Fashion Week
Zap2It 9/20/14 More celeb nude photos leak: Kim Kardashian, Hope Solo among those targeted
Access Hollywood 9/17/14 Kim Kardashian & Kanye West 'Trying' For Second Baby
People 9/16/14 Kanye West Defends Himself in the Wake of 'Wheelchair-Gate'
Life & Style Magazine 9/15/14 Kanye West Wants Kim Kardashian to Leave 'KUWTK' Even Though Momager Kris Jenner is ..
E!Online 9/15/14 Khloé Kardashian Rocks Cornrows at the Gym, Blames Kourtney Kardashian for Recent Weight Gain
E!Online 9/15/14 Kris Jenner Is Wearing a Giant Red Tablecloth—See the Look
USA Today 9/15/14 Kim Kardashian takes sexy snapshot — with a Koala
E!Online 9/15/14 Kourtney Kardashian Turns Grandma's Doilies Into a Super Cute Maternity Mini—See the Look
E!Online 9/15/14 Kylie Jenner's Big Lips, Kim Kardashian's Balenciaga Heels and Much More—See the Latest Kardashian Trends
BuddyTV 9/14/14 'Kardashians' Roundup: Khloe and French Montana Split, Kendall Bans Kim from Fashion Show and More
E!Online 9/14/14 Kim Kardashian Rocks 5 Chic Styles in Australia, Meets Fans and Talks Fashion—See the Photos
Life & Style 9/14/14 Banned: Kendall Jenner Won't Let Big Sister Kim Kardashian Attend Her Fashion Shows
E!Online 9/12/14 Kylie Jenner Shows Off Lots of Skin in Peekaboo Outfit: See the Pic
Life & Style 9/12/14 "Her Bum's Really Not That Big Actually": Australian Radio Host Sophie Monk Not Impressed with Kim...
Zap2It 9/11/14 Kanye West hospitalized for an intense migraine in Australia
In Touch 9/10/14 The Model Formerly Known as Kendall Jenner Goes Topless (Again), Poses With a Cigarette
People 9/10/14 Khloé Kardashian & French Montana: Are They Over?
In Touch 9/10/14 Kim K Just Had a Gym Shut Down So She Could Work Out Alone — Her 9 Biggest Diva Moments Revealed
Extra 9/9/14 Reported Death Threats Against Kris Jenner Spark FBI Raid
People 9/9/14 Kim Kardashian Takes the Ice Bucket Challenge, Reveals Her Ideal Number of Kids
Zap2It 9/9/14 Kendall Jenner sports hot bikini at 2014 Fashion Week in New York
Life & Style 9/8/14 You Better Werk: Kendall Bares Nipples in Sheer Runway Outfit at New York Fashion Week — Again
Click here for previous news articles

---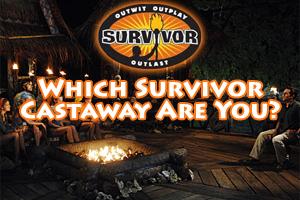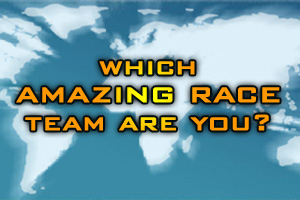 ---

Websites - Keeping Up With the Kardashians
Buddy TV - Keeping Up With the Kardashians
Amazon.com - Keeping Up With the Kardashians
Reality TV Links - Keeping Up With the Kardashians
Reality TV Magazine - Keeping Up With Kardashians


Clubs/Forums for Keeping Up With the Kardashians
Yahoo Group - Keeping Up With the Kardashians
---

---
This site is not affiliated with E! Network, the Keeping Up With the Kardashians show or its producers
---
Copyright © 2000 - 2014 All Rights Reserved Privacy Policy Terms of Service