This page will direct you to the latest news and best sites about E! Network's Keeping Up With the Kardashians show

About Keeping Up With the Kardashians
This show is a 30-minute non-scripted family sitcom that explores the comedic consequences of a chaotic, blended Hollywood family. In the eye of this tornado is Bruce Jenner, an Olympic decathlete turned Mr. Mom struggling to maintain his sanity amongst an attention-seeking Hollywood wife, Kris, his three paparazzi-prone daughters (Kim, Khloe and Kourtney), and two young impressionable daughters (Kendall and Kylie) coming of age in Los Angeles.

Download episodes of the show

Kim Kardashian Survey
---

Fan Favorites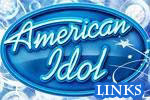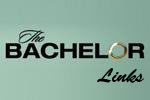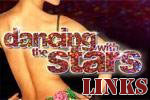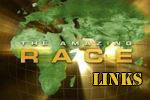 ---

News Articles about E! Networks Keeping Up With the Kardashians
People 10/2/15 Kim Kardashian West on Caitlyn Jenner's Vanity Fair Shoot: 'It Made Me Want a Boob Job'
People 10/2/15 Khloé Kardashian Shares Her Jewelry Organization Tips, Takes Fans Inside Her Ginormous Closet
People 10/1/15 Kim Kardashian West Confronts Khloé About 'Flirting' with Ex Lamar Odom: It 'Makes Me Sick to My Stomach'
TV Guide 9/30/15 Kim Kardashian Says Kanye West is "Serious" About Running for President
Zap2It 9/30/15 Caitlyn Jenner will not be charged in fatal car crash
TV Guide 9/30/15 Praise Yeezus! Kim Kardashian's Due Date Is Christmas Day
Access Hollywood 9/27/15 Kris Jenner Cries Going Through Bruce's Old Clothes, Can't Believe 'He's Gone'
People 9/21/15 Kylie Jenner Reveals Her Obsession With Twizzlers, Oreos and Other Junk Foods
TV Guide 9/21/15 Caitlyn Jenner's I Am Cait Will Return for a Second Season
People 9/17/15 Scott Disick Parties Hard at Nightclub as Source Says 'He's Just Going Wild'
Extra 9/16/15 'King Kylie' Jenner Rules iTunes, Beating Sisters' Apps
People 9/15/15 5 Things to Know About the Kardashian/Jenner Apps, Straight from the Girls' Perfectly-Lipsticked Mouths
Zap2It 9/14/15 Caitlyn Jenner taking 'a breather' after 'I Am Cait' season finale
Zap2It 9/14/15 Kardashian-Jenner apps, for when social media just isn't enough
Zap2It 9/13/15 Will 'I Am Cait' see a Season 2?
TV Guide 9/10/15 How Much Weight Has Rob Kardashian Lost?
E!Online 9/9/15 Kim Kardashian Pregnancy Update: "She Might Look Amazing, But She Doesn't Feel That Great"
E!Online 9/9/15 Kourtney Kardashian Still Not Getting Back With Scott Disick as He Ultimately "Wants His Family Back Together"
E!Online 9/9/15 Kendall Jenner Is One Hot Third Wheel Alongside BFF Gigi Hadid and Her Boyfriend Joe Jonas: Pics
TV Guide 9/9/15 Caitlyn Jenner Wishes She Had Thought of the Vanity Fair Cover Halloween Costumes
TV Guide 9/8/15 Ellen DeGeneres Baffled That Caitlyn Jenner Once Opposed Same-Sex Marriage
E!Online 9/8/15 Kylie Jenner Shows Major Cleavage and Side Boob on Galore Cover—See the Photo
E!Online 9/8/15 Caitlyn Jenner Not Offended With Halloween Costumes Inspired By Her Vanity Fair Cover: "I Think It's Great"
E!Online 9/8/15 Ellen DeGeneres Can't Understand Why Caitlyn Jenner "Still Has a Judgment About Gay Marriage"
People 9/2/15 Pregnant Kim Kardashian West Wears a Crop Top (Yes, Really!) While Out to Dinner
People 9/2/15 Kylie Jenner's Now a Blonde - and 'Coming' For Khloé's Look
E!Online 9/1/15 Kim Kardashian, Kanye West, Tyga and More Become Alexander Wang's Squad in New DoSomething Campaign
Zap2It 8/27/15 Kim K's butt in landscape: 5 ways full-size mode will make Instagram better
Click here for previous news articles

---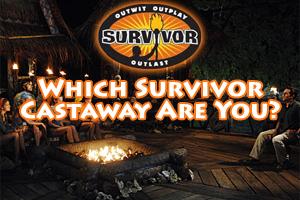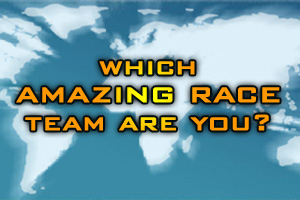 ---

Websites - Keeping Up With the Kardashians
Buddy TV - Keeping Up With the Kardashians
Amazon.com - Keeping Up With the Kardashians
Reality TV Links - Keeping Up With the Kardashians
Reality TV Magazine - Keeping Up With Kardashians


Clubs/Forums for Keeping Up With the Kardashians
Yahoo Group - Keeping Up With the Kardashians
---

---
This site is not affiliated with E! Network, the Keeping Up With the Kardashians show or its producers
---
Copyright © 2000 - 2015 All Rights Reserved Privacy Policy Terms of Service