This page will direct you to the latest news and best sites about E! Network's Keeping Up With the Kardashians show

About Keeping Up With the Kardashians
This show is a 30-minute non-scripted family sitcom that explores the comedic consequences of a chaotic, blended Hollywood family. In the eye of this tornado is Bruce Jenner, an Olympic decathlete turned Mr. Mom struggling to maintain his sanity amongst an attention-seeking Hollywood wife, Kris, his three paparazzi-prone daughters (Kim, Khloe and Kourtney), and two young impressionable daughters (Kendall and Kylie) coming of age in Los Angeles.

Download episodes of the show

Kim Kardashian Survey
---

Fan Favorites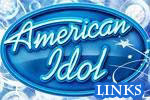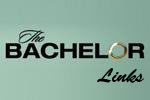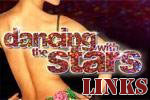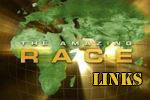 ---

News Articles about E! Networks Keeping Up With the Kardashians
People 4/22/14 Don't Believe the Hype: Kim Kardashian Did Not Dye Her Hair Blonde Before Her Wedding
E!Online 4/22/14 Khloé Kardashian Tries a New Workout, Gets Her Aggression Out With a Baseball Bat—Watch Now
E!Online 4/22/14 Kim Kardashian Buys Almost Every One of Her Vogue Issues at This Newsstand
E!Online 4/21/14 Swearing by the Kardashian "Bible" Supercut—Watch Now
E!Online 4/20/14 Khloé Kardashian and French Montana Enjoy Lobster Dinner by the Beach
E!Online 4/19/14 Kourtney Kardashian and Scott Disick Cuddle Daughter Penelope During Their Mexican Getaway
US Magazine 4/18/14 Kourtney Kardashian Celebrates 35th Birthday With Surprise Trip to Mexico: Bikini Pictures
US Magazine 4/18/14 Kim K., Kanye West Are Keeping Their Wedding Location Hidden From Everyone -- Even Her Sisters
People 4/18/14 Happy Birthday, Kourtney! See the Kardashian Sister's Best Throwback Pics
In Touch 4/17/14 Awkward!: Beyoncé Avoids Conversation With Kim Kardashian After a Run-In at the Dermatologist
People 4/17/14 North West Looks Angelic in Kendall Jenner's Latest Instagram Shot
Access Hollywood 4/17/14 Kardashian Roundup: Kris Hospitalized, Rob Not In Rehab
In Touch 4/17/14 Scott Disick and Khloé Kardashian Confront Kourtney Kardashian's Ex Michael Girgenti
People 4/17/14 Is This Modern Chateau Kim & Kanye's Over-the-Top Wedding Venue?
E!Online 4/16/14 Kim Kardashian Departs Miami in Style and Very Little Makeup—See the Pic
E!Online 4/16/14 Kris Jenner Hospitalized for "Precautionary Reasons"—Get the Details
E!Online 4/16/14 All About Khloé Kardashian's Workouts: Trainer Gunner Peterson Shares the Star's Diet and Fitness Plan
People 4/16/14 Kim Kardashian Channels Audrey Hepburn in Bangs and Beatnik Black
E!Online 4/16/14 Rob Kardashian "Not in Rehab," Says Rep
E!Online 4/16/14 Kim Kardashian and Kanye West's Wedding Is Near: "It's About High Style and High Fashion"
E!Online 4/15/14 Kourtney Kardashian and Scott Disick Wedding Not Happening: "They're Very Happy As Is," Source Says
Extra 4/15/14 Are Kim and Kanye Planning Two Weddings?
US Magazine 4/15/14 Kim Kardashian Sports Blunt Bangs, Rides Bike In New Parisian-Themed Photo Shoot: Pictures
E!Online 4/14/14 Khloé Kardashian Wears Sexy Grunge Look for Night Out With French Montana: See the Pic
E!Online 4/14/14 Kim Kardashian and Kanye West's Potential Wedding Location Revealed: Go Inside the Stunning French Château
US Magazine 4/14/14 Kendall Jenner Wears Giant, Ridiculous Nose Ring at Coachella: Pictures
Click here for previous news articles

---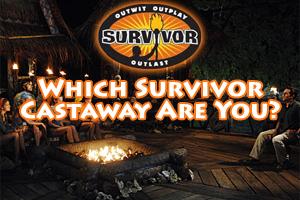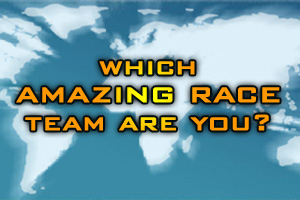 ---

Websites - Keeping Up With the Kardashians
Buddy TV - Keeping Up With the Kardashians
Amazon.com - Keeping Up With the Kardashians
Reality TV Links - Keeping Up With the Kardashians
Reality TV Magazine - Keeping Up With Kardashians


Clubs/Forums for Keeping Up With the Kardashians
Yahoo Group - Keeping Up With the Kardashians
---

---
This site is not affiliated with E! Network, the Keeping Up With the Kardashians show or its producers
---
Copyright © 2000 - 2014 All Rights Reserved Privacy Policy Terms of Service