This page will direct you to the latest news and best sites about NBC Network's show The Apprentice
Click here to find Apprentice stuff on eBay and here to find out about the spin off The Apprentice: Martha Stewart

About Celebrity Apprentice
The Celebrity Apprentice returns to NBC for the sixth season. This season brings back past celebrities that have been on The Celebrity Apprentice before. The men include: Trace Adkins, Stephen Baldwin, Gary Busey, Penn Jillette, Lil Jon, Bret Michaels, Dennis Rodman, and Dee Snider. The women include: Marilu Henner, La Toya Jackson, Claudia Jordan, Omarosa, Lisa Rinna, and Brande Roderick. The celebrities will compete in business-driven tasks around New York City using their fame, rolodexes and their business acumen to win weekly tasks and money to donate to their favorite charities, while ultimately battling with each other to stay out of the boardroom and avoid hearing those dreaded words "You're Fired!" This season premiered on March 3, 2013.
---

Fan Favorites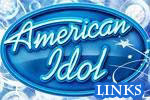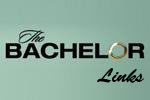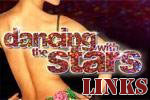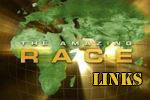 ---

News Articles about NBC Networks The Apprentice and Celebrity Apprentice
Zap2It 7/13/14 'Celebrity Apprentice' Season 7 has filmed, still waiting on an airdate
Daily Mail 4/9/14 Kate Gosselin 'caught sharing a hotel room with her married bodyguard while filming Celebrity Apprentice'
In Touch 4/8/14 RHOBH Star Brandi Glanville Is Cracking Under the Pressure of 'Celebrity Apprentice' – And Is Turning to..
Zap2It 3/15/14 'Celebrity Apprentice' Season 7 cast: Ian Ziering, Shawn Johnson and more - report
TV Guide 3/15/14 Report: Brandi Glanville, Kate Gosselin and More Join Celebrity Apprentice
Zap2It 3/14/14 'Celebrity Apprentice' cast: Kate Gosselin, Geraldo Rivera, 'Housewives' approached?
Zap2It 1/19/14 'Celebrity Apprentice 7' casting now, to shoot in the spring
Reality TV Magazine 1/16/14 Trace Adkins Heads To Rehab For Alcohol Abuse
Reality TV Magazine 12/16/13 Omarosa Feuding With Michael Clarke Duncan's Family Over Burial Plaque
Reality TV Magazine 10/31/13 Echoing Viewer Sentiment, Omarosa Accuses Bethenny Frankel Of Mediocrity
Entertainment Weekly 10/25/13 NBC's cryptic 'Celebrity Apprentice' statement
Reality TV Magazine 10/16/13 What Did Ivanka Trump Name Her New Baby Boy?
Reality TV Magazine 10/15/13 Ivanka Trump Gives Birth To A Healthy Baby Boy
People 10/15/13 Ivanka Trump Introduces Son Joseph Frederick
Reality TV Magazine 10/1/13 Ivanka Trump Refuses To Reveal The Sex Of Her Baby
People 9/27/13 Ivanka Trump: Why I'm Keeping Baby's Sex a Secret
People 9/24/13 Ivanka Trump: Arabella Is 'Impatient' with Pregnancy
Reality TV Magazine 9/18/13 Giuliana And Bill Rancic Start To Plan Baby Number Two
Zap2It 7/27/13 'Celebrity Apprentice' on hold while NBC 'restocks the pond'
Reality TV Magazine 6/19/13 Ivanka Trump Talks About Her Parenting Strategies
Reality TV Magazine 5/23/13 Lawsuit Verdict Swings In Donald Trump's Favor
Reality TV Fans 5/21/13 Beyond Reality – All-Star Celebrity Apprentice Finale Recap 5/19/13
Reality TV Fans 5/20/13 Donald Trump Crowns Trace Adkins as Winner of "All Star Celebrity Apprentice"
Reality TV Calendar 5/20/13 It's All About Charity And Donald's Ego - Recap and Commentary
E!Online 5/20/13 All-Star Celebrity Apprentice Winner Trace Adkins: Joining The Voice "Would Be Lots of Fun"
Hollywood Reporter 5/20/13 'Celebrity Apprentice' Finale: Where Was Bret Michaels?
Click here for previous news articles
---

Websites - The Apprentice
---

---
This site is not at all affiliated with NBC or The Apprentice Show
---
Copyright © 2000 - 2013 All Rights Reserved Privacy Policy Terms of Service