This page will direct you to the latest news and best sites about CBS Network's Survivor South Pacific show
Click here for Survivor: Worlds Apart.

About Survivor South Pacific
On Survivor: South Pacific 18 castaways will be divided into two Tribes of nine: the Savaii Tribe and the Upolu Tribe, named after the two islands of Samoa. The tribes are comprised of individuals from all different backgrounds with the same ultimate goal: to be the Sole Survivor. While 16 of the contestants are new to the competition, two are former castaways who will be given another chance to compete for the million dollar prize.
---

Fan Favorites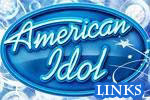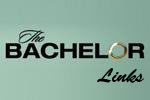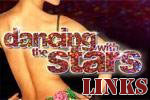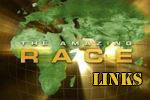 ---

News Articles about CBS Network's Survivor South Pacific (click here for an explanation)
People 9/26/14 Survivor's Whitney Duncan and Keith Tollefson are Married – and Running in The Amazing Race
Rolling Stone 9/23/14 Hear Whitney Duncan 'Race' to a Good Time in 'Roll All Night' — Song Premiere
E!Online 5/8/14 Survivor's Benjamin "Coach" Wade Is a Dad! See Pics of the Former Reality-TV Villain's Newborn Daughter
Reality TV Calendar 2/24/13 Survivors Whitney Duncan And Keith Tollefson Engaged
E!Online 2/22/13 Survivor: South Pacific's Whitney Duncan and Keith Tollefson Are Engaged
People 2/21/13 Survivor's Whitney Duncan: From Secret Marriage to Divorce to Engagement
Country Weekly 2/27/12 Whitney Duncan Turns to Fans to Fund Her Next Album
SB Nation 2/25/12 Former 'Survivor' Contestant Brandon Hantz Lands Job In NASCAR Industry
Washington Post 2/22/12 Oakton native reflects on being a 'Survivor'
Reality News Online 2/14/12 Survivor: South Pacific – Why Sophie Won (and Coach, Albert, & Ozzy Lost)
Entertainment Weekly 1/17/12 See Coach from 'Survivor' rock out in his new movie '180' -- Exclusive Video
Zap2It 1/16/12 'Survivor's' Jeff Probst prepping to join 'really crazy' talk-show wars
Reality News Online 12/30/11 Meanwhile, Back at the Ranch: Survivor Ponderosa Finale Videos
LA Weekly 12/29/11 Q & A With Survivor Coach Benjamin Wade: The Survivor Diet, Eating Termites + $320 Chicken Parmesan
RealityShack 12/27/11 Survivor: South Pacific's Success
Reality TV Calendar 12/23/11 No Ozzy Didn't Deserve To Win - A Stimpy Snarkfest
TVFunSpot 12/23/11 Survivor: South Pacific - Happy Talk: Episode 14 - Sophie's the Choice
Reality TV Magazine 12/22/11 Video Survivor: South Pacific — Exclusive Interview With Ozzy Lusth
Reality TV Magazine 12/22/11 Video Survivor: South Pacific — Exclusive Interview With Albert Destrade
Reality TV Magazine 12/22/11 Video Survivor: South Pacific — Exclusive Interview With Benjamin 'Coach' Wade
Reality News Online 12/22/11 Reality News Online's Exclusive Follow-Up Interview with Survivor: South Pacific's Ozzy
Reality TV Magazine 12/21/11 Video Survivor: South Pacific — Exclusive Interview With Winner Sophie Clarke
Reality News Online 12/21/11 Survivor: South Pacific, The Post-Finale Big Picture – The Best of Outcomes
Reality News Online 12/21/11 Survivor: South Pacific Roundtable Predictions Final Standings – So Close, Yet So Frustrating
Reality News Online 12/21/11 "I Wanted Coach to Be Honest" – An Interview with Survivor: South Pacific's Ozzy
Reality News Online 12/20/11 "I Was Trying to Fill Some Big Shoes" – An Interview with Survivor: South Pacific's Brandon
Click here for previous news articles

---

Websites - Survivor: South Pacific
Pagan Media That Bites.com - Survivor South Pacific
Reality TV Calendar - Survivor South Pacific Coverage
Unofficial Survivor Guide - Survivor: South Pacific

Clubs/Forums for Survivor: South Pacific
Yahoo Group - Survivor South Pacific
---

---
This site is not affiliated with CBS Network, the Survivor: South Pacific show or its producers
---
Copyright © 2000 - 2014 All Rights Reserved Privacy Policy Terms of Service