This page will direct you to the latest news and best sites about FOX Network's Hell's Kitchen show. Click here for the UK version

About Hell's Kitchen
On this show, hosted by Gordon Ramsay, a group of aspiring chefs and restaurateurs will be put to work at a new high class restaurant in Los Angeles. Cameras will follow them on and off the job as they compete for the right to run the restaurant on their own. The show is based on a UK show by the same name also hosted by Gordon. The new season will begin on March 12, 2013.

Download Episodes of Hell's Kitchen
---

Fan Favorites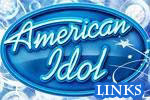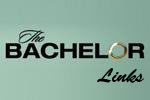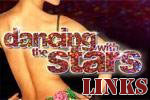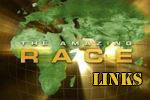 ---

News Articles about FOX Networks Hell's Kitchen
TV Guide 3/3/14 Fox Moves Rake to Fridays, Bumps Up Hell's Kitchen Return
Reality TV Magazine 1/30/14 Gordon Ramsay Lawsuit Launched By German Chef
Reality TV Magazine 10/3/13 Gordon Ramsay Bids Adieu To Michelin Stars
Reality TV Calendar 7/26/13 The Strong Versus The Underdog - Recap and Commentary
LA Times 7/26/13 'Hell's Kitchen' crowns a winner: The calm, cool, collected Ja'Nel
Zap2It 7/25/13 'Hell's Kitchen' finale: Ja'Nel Witt or Mary Poehnelt, who won the head chef position?
ABC40 7/25/13 Spoiler Alert: Did Belchertown's Mary Poehnelt Win "Hell's Kitchen" Season 11?
Reality TV Fans 7/25/13 The Winner Is Crowned In LA Tonight on the Season Finale of Hell's Kitchen
Patch.com 7/24/13 Hell's Kitchen Chef Named Chef at Fire at the Ridge
Reality TV Calendar 7/19/13 The Countdown Begins - The Heat Is On -Recap and Commentary
LA Times 7/19/13 'Hell's Kitchen' recap: Grab the earplugs! Mary makes the final two
Reality TV Fans 7/18/13 Chef Ramsay Determines The Final Two Tonight on Hell's Kitchen
Reality TV Calendar 7/12/13 Hell's Kitchen: Survival Of The Fittest - Recap and Commentary
Reality TV Fans 7/11/13 The Chefs Are Challenged To Create The Perfect Gourmet Burger Tonight on Hell's Kitchen
Reality TV Calendar 6/28/13 Smoke, Fire And Ramsay's Ire - Recap and Commentary
Reality TV Fans 6/27/13 The Top Five Compete Against Returning Champs Tonight on Hell's Kitchen
Reality TV Calendar 6/21/13 Soiled, Spoiled And Under Pressure - Recap and Commentary
Reality TV Fans 6/20/13 Chefs get a Special Surprise from their Family Members Tonight on Hells Kitchen
Reality TV Fans 6/15/13 Casting Call – Hell's Kitchen
Reality TV Calendar 6/14/13 Hell's Kitchen Burns - Recap and Commentary
Reality TV Fans 6/13/13 The Winners Get A Taste Of Luxury, But The Losers Are More A'Peeling, Tonight on Hell's Kitchen
Reality TV Calendar 6/7/13 Stardust In The Eyes Fogs The Brain - Recap and Commentary
Reality TV Fans 6/6/13 The Signature Dish Challenge Concludes Tonight on Hell's Kitchen
Reality TV Calendar 5/31/13 No Reward For Zach's Boxers - Recap and Commentary
LA Times 5/31/13 'Hell's Kitchen' recap: A second chance at a first impression
Reality TV Fans 5/30/13 The Cheftestants' Sense-Abilities Are Put To The Test Tonight on Hell's Kitchen
Click here for previous news articles

---
---

Websites - Hell's Kitchen
Official Website - Hell's Kitchen
BuddyTV - Hell's Kitchen
Pagan Media That Bites - Hell's Kitchen
Pick a Homepage - Hell's Kitchen
Reality TV Calendar - Hell's Kitchen Season 12 Coverage
Reality TV Fans - Hell's Kitchen
Reality TV Links - Hell's Kitchen

Clubs/Forums for Hell's Kitchen
Always Reality Television - Hell's Kitchen Forum
Couch Potato Rehab: Hell's Kitchen Forum
Jokers's Updates Hell's Kitchen Forum
RealityTVTalk - Hell's Kitchen Forum
---

---
This site is not affiliated with FOX Network, the Hell's Kitchen show or its producers
---
Copyright © 2000 - 2013 All Rights Reserved Privacy Policy Terms of Service