This page will direct you to the latest news and best sites about Bravo Network's Top Chef show Click here for Top Design Links

About Top Chef and Top Chef Duels
"Top Chef Masters" will pit 24 world-renowned chefs against each other and see how well they fare in the tried and true format of "Top Chef." In each episode, money will be at stake for the chefs, with the winners of eliminations being awarded cash donations for their charities. The first six episodes will consist of four chefs competing against each other to name one winner. The six winners of each episode will then meet up for the final four weeks when one person will get eliminated each episode until the finale where one winner is crowned Top Chef Master. The winning chef will receive $100,000 for the charity of their choice. The next season (Top Chef) began on October 15, 2014.

Download Episodes of Top Chef

Join the Top Chef Yahoo Group
---

Fan Favorites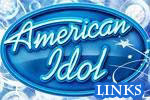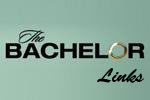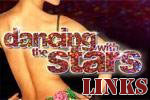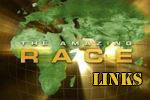 ---

News Articles about Bravo Networks Top Chef and Top Chef Duels
Entertainment Weekly 12/17/14 Top Chef recap: 'Big Sausage'
E!Online 12/16/14 Pregnant Blake Lively Gets a Cooking Lesson From a Top Chef Winner—See the Pic
Entertainment Weekly 12/10/14 Top Chef recap: 'Clean up in Aisle 2!'
Entertainment Weekly 12/3/14 Top Chef recap: 'Restaurant Wars'
People 11/20/14 Video: Padma Lakshmi's 5 Game-Changing Tips for Hosting Thanksgiving
Entertainment Weekly 11/19/14 Top Chef recap: 'The First Thanksgiving'
Parade 11/19/14 Gail Simmons on Her Favorite Thanksgiving Dishes and Top Chef's New Wrinkle
Entertainment Weekly 11/12/14 Top Chef recap: 'It's War'
Entertainment Weekly 11/5/14 Top Chef recap: '12 Chefs Walk Into a Bar...'
Zap2It 10/30/14 'Top Chef Boston' can't escape Boston cliches
Entertainment Weekly 10/29/14 Top Chef recap: 'The Curse of the Bambino'
People 10/29/14 Padma Lakshmi: 'I Date Less as a Single Mom'
Entertainment Weekly 10/23/14 Top Chef recap: 'Boston's Bravest and Finest'
Zap2It 10/23/14 A 'Top Chef: Boston' contestant has an incredibly lifelike Patrick Swayze tattoo
People 10/22/14 Why San Francisco's Street-Food Challenge Was Tom Colicchio's All-Time 'Favorite' Top Chef Moment
BuddyTV 10/15/14 Meet the Cheftestants of 'Top Chef' Season 12
Zap2It 10/15/14 'Top Chef: Boston' promises old school Thanksgiving
Entertainment Weekly 10/8/14 Top Chef Duels season finale recap: 'Finale'
BuddyTV 10/8/14 'Top Chef Duels' Finale Prediction: Who Will Win?
People 10/8/14 First Look: A Top Chef Winner Joins the Judges Panel on Top Chef Boston
Boston Globe 10/8/14 'Top Chef' judge Gail Simmons toasts Boston
Chicago Tribune 10/1/14 Art Smith faces his fears in 'Top Chef Duels'
Entertainment Weekly 10/1/14 Top Chef Duels recap: 'Kevin Gillespie vs. Art Smith'
Reality TV Fans 10/1/14 Art Smith vs Kevin Gillespie Tonight on Top Chef Duels
BuddyTV 9/24/14 'Top Chef Duels' Prediction: Who Will Survive Week 8?
TV Guide 9/23/14 Top Chef Winner Ilan Hall Gets Down and Dirty on Knife Fight
Hollywood Reporter 9/22/14 You, Too, Can Dress Like Padma Lakshmi
People 9/18/14 Curtis Stone and Lindsay Price Welcome Son Emerson Spencer
Zap2It 9/18/14 'Top Chef Duels': 'Brooklyn Nine-Nine' stops by the kitchen
Click here for previous news articles

---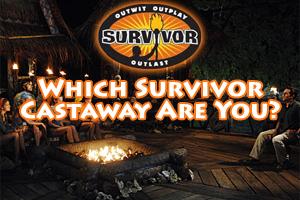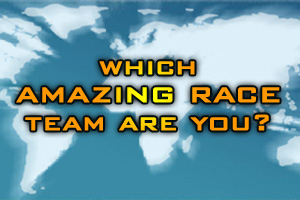 ---

Websites - Top Chef
Official Site - Top Chef Masters
BuddyTV - Top Chef
Last 2 Left Top Chef Game and Forums
Reality TV Calendar - Top Chef Texas Coverage
Reality TV Fans - Top Chef
Reality TV Links - The Top Chef
Reality TV Magazine - Top Chef
Top Chef 2: They cook. We dish.

Clubs/Forums for Top Chef
Joker's Updates Top Chef Forum
Reality TV Calendar - Top Chef Forums
RealityTVTalk.com: Top Chef forum
---

---
This site is not affiliated with Bravo Network, the Top Chef show or its producers
---
Copyright © 2000 - 2013 All Rights Reserved Privacy Policy Terms of Service