This page will direct you to the latest news and best sites about CBS Network's Survivor: Tocantins show
Click here for Survivor: Worlds Apart.

About Survivor: Tocantins
Survivor: Tocantins - The Brazilian Highlands is the upcoming eighteenth season of the CBS competitive reality television series Survivor. CBS began casting for Survivor: Tocantins once production for Survivor: Gabon was underway. Applications were due by July 15, 2008, with in-person interviews being conducted in various cities sometime in August 2008, and semi-finalists traveling to Los Angeles, California sometime in September 2008. Shooting occurred sometime in October to mid-December 2008. This is the first season that applicants under the age of 21 were able to apply except in Mississippi and Washington, D.C.
---

Fan Favorites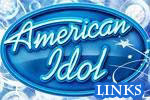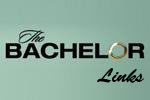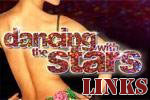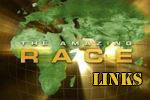 ---

Websites - Survivor 18 Tocantins Contestants

News Articles about CBS Network's Survivor: Tocantins (click here for an explanation)

E!Online 5/8/14 Survivor's Benjamin "Coach" Wade Is a Dad! See Pics of the Former Reality-TV Villain's Newborn Daughter
Entertainment Weekly 1/17/12 See Coach from 'Survivor' rock out in his new movie '180' -- Exclusive Video
Reality TV Magazine 6/23/09 Exclusive! Survivor: Coach Argues His Case
Reality News Online 5/28/09 Survivor: Tocantins' Finale and Reunion – How Could You Go Wrong?
Reality TV Magazine 5/27/09 Experiencing A Survivor Finale Live
Reality News Online 5/27/09 An "Insider" Look at Survivor: Tocantins, Finale, Part 2
Reality News Online 5/26/09 Survivor: Tocantins Roundtable Predictions Final Results – Wizards & Warriors
Reality TV Magazine 5/26/09 Survivor: Tocantins — Erinn's 3rd-Place Finish
TVFunspot 5/25/09 The Brazilian: Survivor Tocantins Episode 14: The Wizard, the Warrior and the Whole Ball of Wax
Survivor Fans Podcast 5/23/09 Interview with JT
Reality News Online 5/22/09 Meanwhile, Back at the Ranch: Survivor Ponderosa Videos, Episode 13, Part 2
Reality News Online 5/22/09 Survivor: Tocantins, As I See It – Morals vs. Millions
Reality TV Magazine 5/22/09 Survivor: Tocantins — Stephen Surprised Himself
Fans of Reality TV 5/21/09 Recap: The Warrior vs. the Wizard
Reality TV World 5/21/09 Exclusive: Erinn Lobdell talks about 'Survivor: Tocantins'
Reality TV Magazine 5/21/09 Survivor: Tocantins — JT's Humble Victory
Reality TV Fans 5/20/09 Survivor: Tocantins - Fantasy Recap - Finale
Unofficial Survivor Guide 5/20/09 Southern Charm: JT unanimously wins Survivor: Tocantins
RealityShack 5/20/09 Survivor: Tocantins Finale – One Second Away …
RealityShack 5/20/09 Survivor: Tocantins Reunion – The Second Closest Alliance Ever
Reality TV World 5/20/09 Exclusive: Stephen Fishbach talks about 'Survivor: Tocantins'
Reality TV Fans 5/20/09 Survivor Tocantins: Finale Interview - Taj
Reality TV Fans 5/20/09 Survivor Tocantins: Finale Interview - Erinn
Reality News Online 5/20/09 An "Insider" Look at the Survivor: Tocantins Finale, Part 1
BuddyTV 5/19/09 'Survivor: Tocantins' Aftergasm: J.T. Crushes the Competition
Reality TV Fans 5/19/09 Survivor Tocantins - You Ask They Tell: JT
Click here for previous news articles


Websites - Survivor: Tocantins
Reality TV Links - Survivor 18
Truth Is Pagan Media That Bites - Survivor Tocatins
Unofficial Survivor Guide - Survivor: Tocantins

Clubs/Forums for Survivor: Tocantins
Yahoo Group - Survivor Tocantins
---

---
This site is not affiliated with CBS Network, the Survivor: Tocantins show or its producers
---
Copyright © 2000 - 2014 All Rights Reserved Privacy Policy Terms of Service