This page will direct you to news & sites about American Idol 8 contestant Adam Lambert

About Adam Lambert
Adam Lambert is one of the 12 finalists on FOX's "American Idol 8." Adam Lambert auditioned in San Francisco, California. Adam Lambert sang "Bohemian Rhapsody" by Queen for his audition. All four judges voted yes to send Adam Lambert to Hollywood. Adam Lambert was in the second group of 12 contestants to perform out of the top 36 and was one of the highest vote getters, guaranteeing him a spot in the top 12. He is currently on tour with the band Queen as their lead singer.
---

Fan Favorites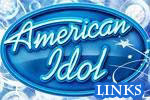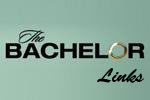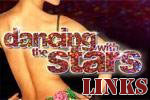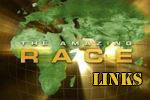 ---

News Articles about American Idol contestant Adam Lambert

Zap2It 10/20/15 Watch Adam Lambert re-create 'Bohemian Rhapsody' video for charity
HitFix 4/21/15 Is Adam Lambert's new song 'Ghost Town' mysterious or supernatural?
Zap2It 3/25/15 6 'American Idol' losers that prove winning isn't everything
AJC 1/21/15 'American Idol' bits: Crystal Bowersox interview, 'Idol' changes, Adam Lambert
Zap2It 1/15/15 Adam Lambert lives up to our 'American Idol' guest judge fantasies
Hollywood Reporter 1/15/15 Adam Lambert Signs With Warner Bros.; Max Martin, Shellback Producing New Album
E!Online 1/13/15 This Video of Adam Lambert's American Idol Judging Debut Will Slay You
Hollywood Reporter 1/1/15 Adam Lambert's New Year's Resolution: Finding "Somebody to Love"
Zap2It 12/3/14 Adam Lambert, 'Glee' and more: Who does the best version of 'Somebody to Love'?
Hollywood Reporter 11/12/14 The Case for Adam Lambert as New 'American Idol' Mentor
Access Hollywood 9/17/14 Adam Lambert 'Thrilled' To Be Back On 'American Idol' To Fill In For Keith Urban
Hollywood Reporter 9/15/14 Adam Lambert to Judge 'American Idol' New York Auditions
Hollywood Reporter 8/28/14 Watch Lady Gaga Join Adam Lambert Onstage in Homage to the Queen "Mothership"
Daily Telegraph 8/26/14 Adam Lambert brings youthful energy to legendary rock band Queen as frontman for Sydney concert
Perth Now 8/23/14 Review: Queen and Adam Lambert at Perth Arena
WA Today 8/23/14 Queen and Adam Lambert review
Yahoo 7/17/14 Adam Lambert Lives Proud, Gets His Life
Hollywood Reporter 6/16/14 Queen + Adam Lambert Preview Summer Tour with iHeartRadio Concert
Yahoo 6/14/14 They Are the Champions: A Queen + Adam Lambert Timeline
Hollywood Reporter 5/27/14 Adam Lambert Moving to the Hollywood Hills
Hollywood Reporter 5/20/14 Queen and Adam Lambert Announce Australian Tour Dates
MTV 4/15/14 Adam Lambert Or Katy Perry: Who Wore Green Hair Better?
Hollywood Reporter 4/2/14 'American Idol' Alum Adam Lambert: Being Gay 'Ain't a Disability'
BuddyTV 3/31/14 'Glee' Episode 5.14 Songs: Adam Lambert Performs A Great Big World's 'Rockstar' with Kurt
Billboard 3/20/14 Adam Lambert Working With Max Martin on New Album
Hollywood Reporter 3/6/14 Adam Lambert and Queen Announce Summer Tour (Video)

Click here for previous news articles

---

American Idol Contestants - Season 8
---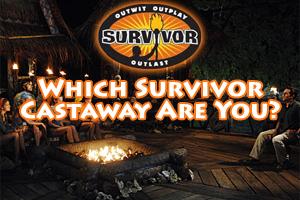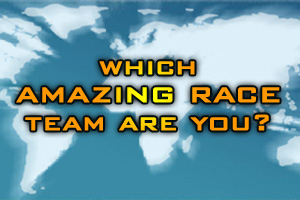 ---
| | |
| --- | --- |
| Websites - Adam Lambert | Websites - American Idol |

Clubs/Forums for Adam Lambert

---

---
This site is not affiliated with FOX Network, the American Idol show or its producers
---
Copyright © 2000 - 2013 All Rights Reserved Privacy Policy Terms of Service