This page will direct you to news & sites about American Idol 8 contestant Danny Gokey

About Danny Gokey
Danny Gokey (born April 24, 1980) is an American singer and church music director from Milwaukee, Wisconsin, and a finalist on the eighth season of American Idol. Gokey is 28 years old and works as the praise and worship music director at two Faith Builders International Ministries churches in Wisconsin (Beloit and Milwaukee).He also travels back and forth to Nashville where he records music and works on the foundation, Sophia's Heart Foundation, he set up in his wife's name.
---

Fan Favorites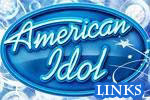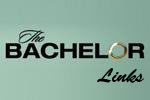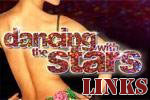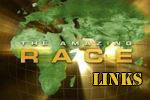 ---

News Articles about American Idol contestant Danny Gokey

AJC 9/22/15 'American Idol' bits: Danny Gokey interview, Phillp Phillips, David Cook
Zanesville Times Recorder 8/7/15 NewSong and "American Idol" alums to have concert
Hollywood Reporter 8/8/14 'American Idol' on the Charts: Danny Gokey Poised for First No. 1 Single
People 7/21/14 Baby Girl on the Way for Danny Gokey
Hollywood Reporter 7/4/14 'American Idol' on the Charts: New Album 'Hope' Brings Danny Gokey First Billboard No. 1
Hollywood Reporter 1/24/14 Danny Gokey on Making Hope 'Cool' and Possibly Returning to 'American Idol' (Q&A)
News10.net 1/10/14 American Idol Finalist Danny Gokey Starts Program for Kids
Patheos.com 10/23/13 American Idol & My Wife's Death – my interview with Danny Gokey
Hollywood Reporter 2/19/13 Danny Gokey Lands a Book Deal
People 1/21/13 Danny Gokey Welcomes Son Daniel Emanuel
Reality TV Magazine 7/16/12 Danny Gokey And Wife Leyicet Are Expecting A Baby
Hollywood Reporter 3/26/12 'American Idol's' Danny Gokey Launches Eyewear Collection
Herald Times Reporter 2/16/12 Danny Gokey brings concert to Manitowoc
Reality TV Magazine 1/30/12 American Idol's Constantine Maroulis To Star In Jekyll & Hyde On Broadway
E!Online 1/30/12 Once More, With Feeling: American Idol's Danny Gokey Remarries
People 1/29/12 Danny Gokey Is Married
Daily Mail 1/29/12 American Idol's Danny Gokey marries again three years after tragic death of first wife
Reality TV Magazine 12/28/11 Danny Gokey Engagement Details Revealed
Daily Mail 12/28/11 American Idol's Danny Gokey is engaged three years after his wife's tragic death
People 12/28/11 Danny Gokey's Proposal Was a Surprise
TV Guide 12/27/11 Idol's Danny Gokey Is Engaged
Reality TV Fans 11/11/10 American Idol – Danny Gokey at the American Music Awards
People 4/25/10 Danny Gokey Is Busy 'Enjoying Life Again'
Reality TV Fans 3/27/10 Idol Stars Where Are They Now: Danny Gokey & Alexis Grace
Digital Spy 3/7/10 'Idol' Gokey reveals story behind song
LA Times 3/5/10 Danny Gokey: 'Grateful to be back' on 'Idol' stage
Zap2It 3/4/10 'American Idol': Danny Gokey's live 'My Best Days Are Ahead of Me'
Reality TV Magazine 2/17/10 American Idol: Danny Gokey Talks About His New Album and His Decision to Go Country
Zap2It 1/9/10 'American Idol': Danny Gokey makes Grand Ole Opry debut
RealityWanted.com 9/10/09 American Idol Interview with Megan Joy, Lil Rounds, Scott MacIntyre, Matt Giraud, & Danny Gokey
NY Post 9/3/09 Gokey Lands Deal
USA Today 9/1/09 'Idol' label signs last of top 4, country-leaning Gokey
Entertainment Weekly 8/24/09 'Idolatry': Danny Gokey chooses a post-American Idol genre
Entertainment Weekly 8/21/09 Danny Gokey turns the tables on 'Idolatry'
MTV 7/23/09 Danny Gokey Wants His And Adam Lambert's Fans To Get Along
MTV 6/22/09 Adam Lambert, Danny Gokey Say They Have No Drama
MTV 6/15/09 Danny Gokey Charity Site Not Actually Affiliated With Singer
Milwaukee Journal 5/26/09 2 girls had questions, Gokey had answers
Reality TV Calendar 5/14/09 Danny Gokey "Felt Unprepared" And "Did Not Want To Go On Stage"
BuddyTV 5/14/09 BuddyTV's American Idol Twitter Tour -- Free Tickets Coming to a City Near You
BuddyTV 5/14/09 American Idol 8: Disembarking the Anti-Danny Gokey Train
The Reality Shack Blog 5/14/09 American Idol - An Emotional Journey Comes to an End
Foxes On Idol 5/14/09 American Idol 8: Why Danny Lost
Reality TV World 5/14/09 'American Idol' cuts Danny Gokey, sets up Adam Lambert, Kris Allen finale
MediaFiends.com 5/14/09 AI: No Need To Be "Heartless" on this "One"
Idolhead Ed 5/14/09 Shocker! America puts the Go in Gokey!
USA Today 5/14/09 'Idol' sends Danny packing: 'I knew it was it for me'
E! Online 5/14/09 Did Danny Gokey Scream His Way Off American Idol?
MTV 5/14/09 Danny Gokey Wants To Start A Musical 'Movement' After 'American Idol'
The Associated Press 5/14/09 Danny Gokey has big plans for life after `Idol'
The Washington Post 5/14/09 Ol' Danny Departs. And Then There Were Two.
MTV 5/14/09 Adam Lambert Way Ahead Of Kris Allen In eBay Memorabilia
Entertainment Weekly 5/14/09 'American Idol' recap: It's Shock-Tale Hour!
Entertainment Weekly 5/14/09 'American Idol': On the scene for the Top 3 results
Reality TV Tickets 5/9/09 American Idols Live Tour 2009 Tickets On Sale Now
Reality TV Tickets 4/16/09 American Idol Season 8 Top 10 Idol's to Perform on American Idols Live Tour
BuddyTV 3/13/09 American Idol 8: John vs. Oscar Podcast - Top 13 Elimination Predictions
BuddyTV 3/13/09 American Idol 8: Top 13, Live Results
Reality TV Magazine 3/13/09 Fantasia Barrino Says Danny Gokey Will Win American Idol Season 8
Reality TV Calendar 2/20/09 The First Three Talk About It
BuddyTV 2/18/09 American Idol 8: Top 36, First 12 - Live Results
---

American Idol Contestants - Season 8
---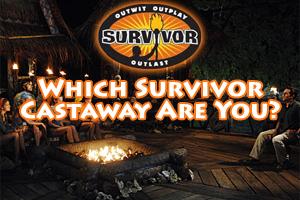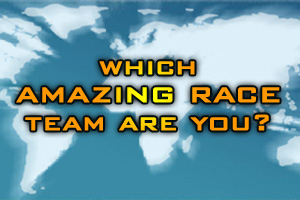 ---
| | |
| --- | --- |
| Websites - Danny Gokey | Websites - American Idol |

Clubs/Forums for Danny Gokey

Yahoo Group - Danny Gokey
---

---
This site is not affiliated with FOX Network, the American Idol show or its producers
---
Copyright © 2000 - 2014 All Rights Reserved Privacy Policy Terms of Service