This page will direct you to the latest news and best sites about FOX Network's American Idol show
See also Canadian Idol, Pop Idol, Australian Idol and Nashville Star

About American Idol

This show is a talent search contest that mimics the British show "Pop Idol". Viewers vote each week to decide which two singing performers to advance to the next round. Judges assess each act before viewers vote two performers off the show each week until only two remain for a final competition top determine the winner. Season 14 will begin on January 7, 2015. The judges for this season are Jennifer Lopez, Keith Urban and Harry Connick Jr.



Join American Idol on Twitter

---

Fan Favorites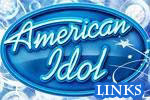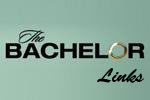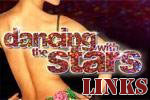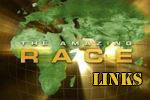 ---

American Idol Contestants - Season 12

News Articles about FOX Networks American Idol and American Idol 14
People 10/20/15 Why Carrie Underwood's 'What I Never Knew I Always Wanted' Holds Special Meaning for the New Mom
Zap2It 10/20/15 Watch Adam Lambert re-create 'Bohemian Rhapsody' video for charity
People 10/14/15 Carrie Underwood on Why She Doesn't Have a 'Squad'
Hollywood Reporter 10/14/15 Faith Hill Enlists 'Idol' Alum for Nashville Talk Show (Exclusive)
AL.com 10/13/15 Fantasia talks tour, next album, fellow 'American Idol' alums
MLive.com 10/11/15 See 'American Idol' Nick Fradiani & runner-up Clark Beckham in Dearborn
Billboard 10/11/15 'American Idol' Winner Scotty McCreery to Release Autobiography
Zap2It 10/11/15 Kanye West surprises 'American idol' judges by auditioning, as Kim Kardashian looks on
Fox40 10/11/15 'American Idol' Contestants Face the Judges in San Francisco
WGNO 10/6/15 American Idol's Quentin Alexander back home in NOLA & no longer feuding with Harry Connick Jr.
Billboard 10/5/15 'American Idol' Winner David Cook Is Married
MLive.com 10/5/15 American Idol runner up Jena Irene debuts her first single in Detroit
Zap2It 10/1/15 'I think there are aliens,' teases Kellie Pickler in new show trailer
Billboard 9/30/15 Scotty McCreery on 'American Idol' Ending and 'Itching for That No. 1' With His Upcoming Album
AJC 9/29/15 'American Idol' bits: Jennifer Hudson, Corey Clark, Kelly Clarkson
The Denver Channel 9/28/15 Keith Urban performs on Denver street corner in Writer's Square area
Daily Mail 9/28/15 Jennifer Lopez, 46, flaunts curves in minidress during AI auditions as she shares message about 'taking chances'
Wyoming Tribune 9/28/15 Crystal Bowersox, "American Idol" runner-up, to play Laramie's Gryphon Theatre
FOX31 Denver 9/27/15 Hundreds of singers gather in Denver to sing for 'American Idol' judges
Sports Illustrated 9/25/15 American Idol winner Scotty McCreery on New England fandom and more
AJC 9/22/15 'American Idol' bits: Danny Gokey interview, Phillp Phillips, David Cook
Taste of Country 9/22/15 Keith Urban Says 'American Idol' Might Not Be Over for Good
Billboard 9/21/15 David Cook on the End of 'American Idol,' New Album: 'It Has Reignited My Love for Music'
TMZ 9/21/15 Phillip Phillips Stolen by Mayer's Ex-Manager... 'Idol' Managers Claim
Billboard 9/18/15 'American Idol' Alums Blake Lewis & Elliott Yamin on Touring Together, Their Rules for the Road
Billboard 9/17/15 'American Idol' Alum Colton Dixon Shows 'Softer Side' With 'Echo' & 'Limitless' Videos: Exclusive
FOX CT 9/15/15 American Idol Nick Fradiani stops in Branford
Click here for previous news articles
---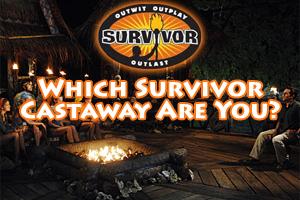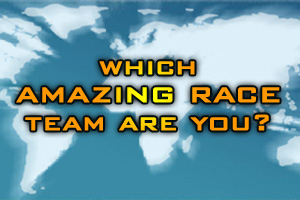 ---

Websites - American Idol 14

Click here for websites about American Idol Editions 1-12

Hosts/Judges:

Celebrity Spider - Jennifer Lopez
Celebrity Spider - Kara DioGuardi
Celebrity Spider - Mariah Carey
Celebrity Spider - Paula Abdul
Celebrity Spider - Simon Cowell
Celebrity Spider - Steven Tyler
Celebrity Spider - Randy Jackson
Celebrity Spider - Ryan Seacrest
---

---
This site is not affiliated with FOX, The American Idol 14 show or its producers
---
Copyright © 2000 - 2015 All Rights Reserved Privacy Policy Terms of Service