This page will direct you to the latest news and best sites about FOX Network's American Idol show
See also Canadian Idol, Pop Idol, Australian Idol and Nashville Star

About American Idol

This show is a talent search contest that mimics the British show "Pop Idol". Viewers vote each week to decide which two singing performers to advance to the next round. Judges assess each act before viewers vote two performers off the show each week until only two remain for a final competition top determine the winner. Season 14 will begin on January 7, 2015. The judges for this season are Jennifer Lopez, Keith Urban and Harry Connick Jr.



Join American Idol on Twitter

---

Fan Favorites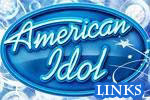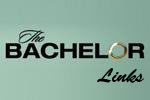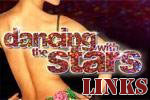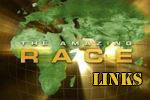 ---

American Idol Contestants - Season 12

News Articles about FOX Networks American Idol and American Idol 14
AJC 1/28/15 'American Idol' recap, audition city #7: San Francisco
E!Online 1/28/15 Harry Connick, Jr. and Keith Urban Open Up About the Lack of Diversity of American Idol Winners
Kingsport Times News 1/28/15 Lee County native gets golden opportunity on 'American Idol'
Elkhart Truth 1/28/15 Goshen College alum slapped by JLo during American Idol audition
Hollywood Reporter 1/28/15 Keith Urban on the 'Strategic Journey' of 'American Idol,' Remembering David Vs. David
Taste of Country 1/28/15 Aww, Snap … 'American Idol' Audition Ends With Keith Urban Getting 'Slapped' [Watch]
Dayton Daily News 1/28/15 'American Idol' picks Warren County native for Hollywood trip
Richmond.com 1/28/15 Former Richmonder on "American Idol" tonight
Radio.com 1/28/15 How Phillip Phillips' Lawsuit Will Expose and Change 'American Idol'
San Mateo Daily Journal 1/28/15 Serra student to perform on American Idol: Reno Anoa'i will audition on the hit television show..
MyCentralJersey.com 1/26/15 Plainfield singer advances in 'American Idol'
People 1/26/15 Kelly Clarkson's New Album Piece By Piece Will Be Released in March
MyArkLaMiss 1/26/15 Closer Look: West Monroe Teen Heads to Hollywood on 'American Idol'
Hollywood Reporter 1/26/15 'American Idol' Winner Files Bold Legal Claim to Escape 'Oppressive' Contracts (Exclusive)
Zap2It 1/26/15 Jordin Sparks stuns with 2015 Pro Bowl National Anthem performance
Auburn Pub 1/24/15 Skaneateles busker Kohlton Pascal talks his 'AI' audition, his music & why he bowed out of the show
Reality TV Calendar 1/23/15 New Orleans Auditions: Jelly, Pop Fluff And A Pilgrims Hat - The NGH Report
NY Post 1/23/15 Paula Abdul's 7 wackiest moments from 'American Idol'
BuddyTV 1/22/15 'American Idol' Recap: The Big Easy Comes Up Short
AJC 1/22/15 'American Idol' recap: auditions #6 New Orleans: somewhat tasty
Entertainment Weekly 1/22/15 American Idol recap: New Orleans Auditions
Monroe News Star 1/22/15 West Ouachita teen secures American Idol golden ticket
Nola.com 1/22/15 For Quentin Alexander, second New Orleans 'American Idol' audition was a winner
NJ.com 1/22/15 'American Idol' 2015 recap: Carlos Santana's nephew among best in New Orleans
BuddyTV 1/22/15 'American Idol' One Singer to Watch: Mark Andrew Stands Out with a 'Jungle Book' Song
Reality TV Calendar 1/22/15 Minneapolis Auditions: Wednesday Night Doldrums - The NGH Report
Click here for previous news articles
---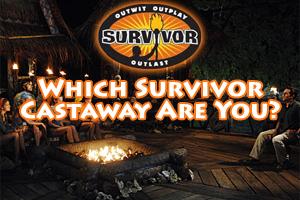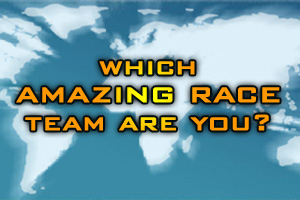 ---

Websites - American Idol 14

Click here for websites about American Idol Editions 1-12

Hosts/Judges:

Celebrity Spider - Jennifer Lopez
Celebrity Spider - Kara DioGuardi
Celebrity Spider - Mariah Carey
Celebrity Spider - Paula Abdul
Celebrity Spider - Simon Cowell
Celebrity Spider - Steven Tyler
Celebrity Spider - Randy Jackson
Celebrity Spider - Ryan Seacrest
---

---
This site is not affiliated with FOX, The American Idol 14 show or its producers
---
Copyright © 2000 - 2014 All Rights Reserved Privacy Policy Terms of Service