This page will direct you to the latest news and best sites about FOX Network's American Idol show
See also Canadian Idol, Pop Idol, Australian Idol and Nashville Star

About American Idol

This show is a talent search contest that mimics the British show "Pop Idol". Viewers vote each week to decide which two singing performers to advance to the next round. Judges assess each act before viewers vote two performers off the show each week until only two remain for a final competition top determine the winner. Season 13 began on January 15, 2014. The judges for this season are Jennifer Lopez, Keith Urban and Harry Connick Jr.



Join American Idol on Twitter

---

Fan Favorites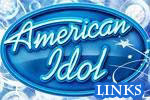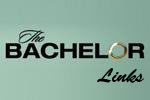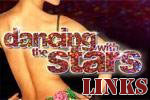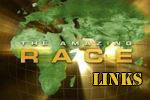 ---

American Idol Contestants - Season 12

News Articles about FOX Networks American Idol and American Idol 14
Zap2It 10/30/14 'American Idol XIV' Hollywood Week in pics: Jennifer Lopez, Keith Urban visit Zap2it's Instagram
Zap2It 10/28/14 'American Idol XIV' takes Zap2it to Hollywood Week
Zap2It 10/27/14 'American Idol' really wants you to remember how successful it once was in new promo
US Magazine 10/27/14 Carrie Underwood Talks Pregnancy, Reveals She's Due in Spring 2015: Tiny Baby Bump Picture
E!Online 10/22/14 Jordin Sparks Gets Her Septum Pierced and Somehow She's Pulling It Off: See the Photo
E!Online 10/21/14 Jennifer Lopez Proves She's Still "Jenny From the Block" by Singing With This American Idol Hopeful
Hollywood Reporter 10/20/14 Phillip Phillips, Trisha Yearwood, Carlos Santana Confirmed for World Series
Hollywood Reporter 10/20/14 Watch 'American Idol' Alum Clay Aiken's New Campaign Ad
Yahoo 10/19/14 Former 'American Idol' Contestant Joanne Borgella Dies of Cancer
BuddyTV 10/16/14 Exclusive Interview: Jordin Sparks on 'Surreal' Nicolas Cage Experience, New Music Coming Soon
People 10/14/14 Kellie Pickler Lands a Movie Role – Playing a Potato
PopCrush 10/14/14 Phillip Phillips Talks 'Open Your Eyes' [Exclusive Video]
People 10/14/14 Blake Shelton and Miranda Lambert Gift Kelly Clarkson's Baby Girl a Guitar
Hollywood Reporter 10/13/14 Listen to 'American Idol' Alum Angie Miller Get "Lost in the Sound"
WRTV 10/13/14 Lauren Alaina recovering from vocal cord surgery
Radar Online 10/10/14 Former 'American Idol' Scott MacIntyre In The Battle Of His Life — Needs Transplant To Survive
People 10/10/14 Bucky Covington Welcomes Daughter Kennedy Taylor
Billboard 10/9/14 Exclusive: 'American Idol' Alum Paul McDonald Premieres New Song 'Bright Lights'
People 10/6/14 Kelly Clarkson Takes Daughter River to Work
Hollywood Reporter 9/30/14 Listen to 'American Idol' Alum Didi Benami Get 'Lost At Sea'
Life & Style 9/29/14 Aww: Kelly Clarkson Compares Daughter to Lady Gaga in Adorable New Pic
USA Today 9/26/14 Wife of Randy Jackson of 'Idol' fame seeks divorce
NY Daily News 9/25/14 Jordin Sparks, Jason Derulo split after nearly three years: report
Taste of Country 9/25/14 Carrie Underwood to Make Big Announcement on 'Today'
Hollywood Reporter 9/22/14 'American Idol' Alum Scott MacIntyre Requires Kidney Transplant Within Six Months
Washington Post 9/18/14 'American Idol' made Clay Aiken a star. But he knows it won't make him a congressman.
AJC 9/17/14 'American Idol' bits: Adam Lambert sub judge, anticipated songs 'Idol' contestants will sing season 14
Click here for previous news articles
---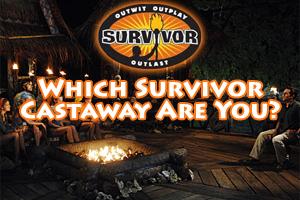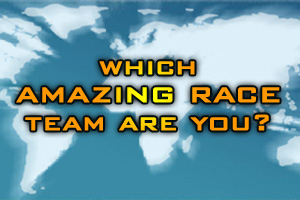 ---

Websites - American Idol 13

Click here for websites about American Idol Editions 1-12

Hosts/Judges:

Celebrity Spider - Jennifer Lopez
Celebrity Spider - Kara DioGuardi
Celebrity Spider - Mariah Carey
Celebrity Spider - Paula Abdul
Celebrity Spider - Simon Cowell
Celebrity Spider - Steven Tyler
Celebrity Spider - Randy Jackson
Celebrity Spider - Ryan Seacrest
---

---
This site is not affiliated with FOX, The American Idol 13 show or its producers
---
Copyright © 2000 - 2014 All Rights Reserved Privacy Policy Terms of Service