This page will direct you to the latest news and best sites about CBS Network's Survivor Redemption Island show
Click here for Survivor: San Juan del Sur

About Survivor Redemption Island
Survivor: Redemption Island will feature a new twist when, for the first time, castaways who have been eliminated from the game will have an opportunity to seek redemption and return for a chance to win the million dollar prize. Each week at Tribal Council when a castaway is voted off, they will be sent to an isolated island called "Redemption Island," where they will live alone in exile. To stay on Redemption Island, they will need to compete in a duel against the next person eliminated at Tribal Council and sent to the Island. The winner of each duel earns the right to continue fighting for an opportunity to return to the game and the chance to compete for the title of Sole Survivor; the loser is sent home.
---

Fan Favorites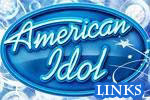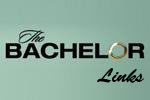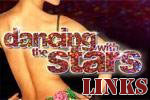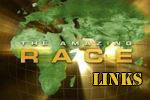 ---

Survivor 22 Redemption Island Contestants

https://groups.yahoo.com/neo/groups/Survivor_San_Juan_del_Sur/info Redemption Island Discussion group

News Articles about CBS Network's Survivor Redemption Island (click here for an explanation)
E!Online 1/2/14 Survivor's Rob and Amber Mariano Expecting Fourth Child—See Their Sonogram Picture
People 6/14/12 Rob and Amber Mariano Welcome Daughter Isabetta Rose
People 4/28/12 Stephen Fishbach Talks to Russell Hantz About Flipped Off
Dallas Morning News 3/8/12 'Survivor' Russell Hantz gets 'Flipped Off'
Reality News Online 2/24/12 Survivor: The Greatest of All Time – #9 Russell Hantz
Reality News Online 2/14/12 Survivor: The Greatest of All Time – #1 Rob Mariano
RealityShack 6/6/11 Survivor: Redemption Island Extra – Suggestions for Future Seasons
Reality TV Magazine 5/27/11 Survivor: Redemption Island — eBay Auction Raises $120K+
Reality News Online 5/26/11 Survivor: Redemption Island Roundtable Predictions Final Update – The Ultimate Redemption?
Reality TV Magazine 5/24/11 Survivor: Redemption Island Finale — Behind The Scenes
TVFunSpot 5/24/11 Survivor 22: Robrobvor - Episode 14 - Fourth Time Lucky
Reality TV Magazine 5/21/11 Survivor: Redemption Island — Grant's Relationship With Boston Rob
Reality TV Magazine 5/21/11 Survivor: Redemption Island — Matt's Journey With God
Reality TV Magazine 5/21/11 Survivor: Redemption Island — Mike Compares Survivor To The Military
Reality TV Fans 5/20/11 Survivor: Redemption Island – Red Carpet Interview – Natalie Tenerelli
Reality TV Fans 5/19/11 Survivor: Redemption Island – Red Carpet Interview – Phil Sheppard
Reality TV Magazine 5/19/11 Survivor: Redemption Island — Natalie Says She Deserved To Be In Final 3
Reality TV Magazine 5/19/11 Survivor: Redemption Island — Phillip's Wacky Adventure
Reality TV Magazine 5/19/11 Survivor: Redemption Island — Boston Rob's Big Win
Reality TV Fans 5/18/11 Survivor: South Pacific – Next Season Preview
Reality TV Fans 5/18/11 Survivor: Redemption Island – Red Carpet Interview – Boston Rob Mariano
Reality TV Fans 5/18/11 Survivor Redemption Island Season Finale 5/16/11 Episode 14 Recap
Fans of Reality TV 5/18/11 Recap And on Day 117
Reality News Online 5/18/11 The Finale's Missing Intelligence Award – How Not to Win Friends and Influence Jurors
Reality News Online 5/18/11 Survivor: Redemption Island, As I See It – The Robfather, Part IV

Click here for previous news articles

---

Websites - Survivor: Redemption Island
Reality TV Calendar: Survivor Redemption Island Coverage
Survivor Shrine - Redemption Island
Truth Is Pagan Media That Bites: Survivor: Redemption Island
Unofficial Survivor Guide - Survivor: Redemption Island

Clubs/Forums for Survivor: Redemption Island
Yahoo Group - Survivor Redemption Island
---

---
This site is not affiliated with CBS Network, the Survivor: Redemption Island show or its producers
---
Copyright © 2000 - 2014 All Rights Reserved Privacy Policy Terms of Service