This page will direct you to the latest news and best sites about CBS Network's Survivor Heroes vs Villains show
Click here for Survivor: Worlds Apart.

About Survivor Heroes vs Villains
Survivor: Heroes vs Villains, the 20th edition of the ground breaking series that changed the face of reality television, will reunite some of the most memorable, heroic and controversial castaways from previous Survivor seasons. The series' best strategists will face off in their attempt to overcome – or embrace – the label placed upon them as they return for revenge or redemption. Survivor is hosted by Emmy Award-winning host Jeff Probst and produced by SEG, Inc. Mark Burnett is executive producer and David Burris and Leisa Francis are co-executive producers.
---

Fan Favorites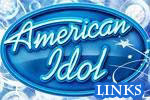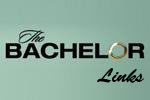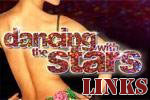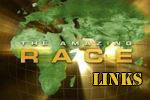 ---

Survivor 20 Heroes vs Villains Contestants

Survivor Heroes vs Villains Discussion group

News Articles about CBS Network's Survivor Heroes vs Villains (click here for an explanation)
People 9/15/15 John and Candice Cody Welcome Daughter Beatrix Leigh
Zap2It 5/31/15 The 10 best and 5 worst 'Survivor' seasons, ranked
E!Online 5/8/14 Survivor's Benjamin "Coach" Wade Is a Dad! See Pics of the Former Reality-TV Villain's Newborn Daughter
E!Online 1/2/14 Survivor's Rob and Amber Mariano Expecting Fourth Child—See Their Sonogram Picture
Entertainment Weekly 9/7/12 'Survivor': Jonathan Penner says Russell Hantz stole his spot for 'Heroes vs. Villains'
People 4/28/12 Stephen Fishbach Talks to Russell Hantz About Flipped Off
Dallas Morning News 3/8/12 'Survivor' Russell Hantz gets 'Flipped Off'
Reality News Online 2/24/12 Survivor: The Greatest of All Time – #9 Russell Hantz
Reality News Online 2/22/12 Survivor: The Greatest of All Time – #7 Tom Westman
Reality News Online 2/17/12 Survivor: The Greatest of All Time – #4 Parvati Shallow
Entertainment Weekly 1/17/12 See Coach from 'Survivor' rock out in his new movie '180' -- Exclusive Video
TV Guide 10/21/11 Social TV: Survivor Winner Parvati Shallow: Social Media Got Me Around the World
E!Online 8/30/11 Outwit, Outrun, Outlast...Outcampaign? Survivor's Rupert Ponders Run for Governor
Entertainment Weekly 8/30/11 'Survivor' standout Rupert may run for governor in Indiana
Hollywood Reporter 6/7/11 'Celebrity Rehab With Dr. Drew' Announces Cast: Lindsay Lohan's Dad, Former 'Survivor' Contestant
Reality TV Magazine 2/22/11 Survivor: Heroes Vs Villains Now On DVD
TV Guide 12/21/10 Survivor's Rob and Amber Welcome Baby Girl
TV Guide 11/14/10 Survivor's Stephenie LaGrossa and Baseball Player Kyle Kendrick Marry
Reality TV Fans 11/11/10 Survivor Parvati Shallow Opens New Fitness Center
Hollywood Reporter 9/1/10 'Survivor' contestants owe $5 million if they spill secrets
BuddyTV 7/21/10 Former Dallas Cowboys Coach Jimmy Johnson on 'Survivor'?
Reality TV Magazine 7/21/10 Survivor: Jeff Probst Officiated 'The Office' Star, Jenna Fisher's Wedding
Deseret News 6/14/10 Utah 'Survivor' Tyson Apostol wants to host his own talk show
Reality News Online 6/1/10 Survivor: Heroes vs. Villains – Why Russell is Actually A Hero
NY Post 6/1/10 Educating Jeff Probst
Click here for previous news articles


Websites - Survivor: Heroes vs Villains
Reality TV Calendar: Survivor 20 All-Stars
Reality TV Links - Survivor 20
Unofficial Survivor Guide - Survivor: Heroes vs. Villains

Clubs/Forums for Survivor: Heroes vs Villains
Yahoo Group - Heroes vs Villains
---

---
This site is not affiliated with CBS Network, the Survivor: Heroes vs Villains show or its producers
---
Copyright © 2000 - 2014 All Rights Reserved Privacy Policy Terms of Service