This page will direct you to the latest news and best sites about NBC Network's The Biggest Loser show
Click here for The Biggest Loser - Australia or here for Celebrity Fit Club Links

About The Biggest Loser
On this show severely overweight participants will be provided with the opportunity to undergo a radical physical makeover without any kind of surgery. It will be the heaviest cast ever when season nine of NBC's hit series "The Biggest Loser" kicks off. Twenty-two contestants - eleven family teams of two - come to "The Biggest Loser" ranch hoping to transform their bodies, their health and ultimately, their lives. Alison Sweeney hosts the series and contestants work out under the supervision of trainers Bob Harper and Jillian Michaels. Jillian Michaels announced that she would be leaving the show and will be replaced by Anna Kournikova. Jillian returned to the show in Season 14. Season 17 will be hosted by Bob Harper..

The Biggest Loser Shop - Find Biggest Loser Stuff Here

Join The Biggest Loser Yahoo discussion group
---

Fan Favorites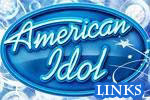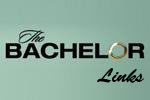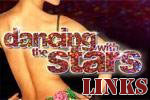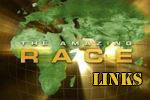 ---

News Articles about NBC Networks The Biggest Loser

Zap2It 9/8/15 'Biggest Loser' trainer Bob Harper 'super excited' about promotion to show host
Zap2It 8/25/15 Alison Sweeney is leaving 'The Biggest Loser'
Reality TV Fans 7/2/15 Casting Call – The Biggest Loser Launches Nine City Search for New Contestants
E!Online 3/9/15 Former Biggest Loser Contestant Kai Hibbard Writes Book About Her Negative Reality TV Experience: Report
People 2/10/15 Alison Sweeney: My Husband and I 'Give Each Other a Job Evaluation' on Our Anniversary
BuddyTV 1/30/15 'The Biggest Loser' Season 16: Before and After Photos
Zap2It 1/29/15 'The Biggest Loser' winner: Toma Dobrosavljevic, Rob Guiry or Sonya Jones, who won?
People 1/29/15 The Biggest Loser Finale: Who Will Win?
Zap2It 1/28/15 Jessie Pavelka calls 'Biggest Loser' pranks 'healthy'
People 1/28/15 Alison Sweeney Wants to Help You Stay on Track with Weight-Loss Goals
BuddyTV 1/22/15 'The Biggest Loser' Recap: Who Will Make the Final Three?
E!Online 1/22/15 The Biggest Loser Creator Fires Back at Former Contestant Who Called the Show "a Fat-Shaming Disaster"
Zap2It 1/21/15 Zap2it First: 'Biggest Loser' trainers struggle with Bob Harper's workout
US Magazine 1/19/15 Kai Hibbard, Biggest Loser Contestant, Lifts Lid on Shocking Show Secrets, Claims mental & physical abuse
Zap2It 1/14/15 'Biggest Loser's' Bob Harper reveals 'tawdry' fling with 'Shahs of Sunset's' Reza Farahan
Zap2It 1/12/15 Zap2it First: 'Biggest Loser's' Rob Guiry needs to stop letting anger control him
BuddyTV 1/9/15 'The Biggest Loser' Season 16: Before and After Makeover Photos
US Magazine 1/8/15 Video: Biggest Loser Contestant Scott Mitchell Reveals Weight Loss to Family in Tearful Reunion
Zap2It 1/5/15 'The Biggest Loser' Season 16 makeover week is finally here
BuddyTV 1/1/15 'The Biggest Loser' Recap: Taking Big Leaps
Zap2It 1/1/15 Find out Alison Sweeney and 'The Biggest Loser' trainers' New Year's resolutions
Zap2It 12/23/14 'Biggest Loser' Rachel Frederickson's drastic weight loss: Are you still mad?
Deseret News 12/19/14 Utahn on 'Biggest Loser' wins 2 weigh-ins in a row at Comeback Canyon
Zap2It 12/15/14 It's time for 'Biggest Loser's' Jen Widerstrom to face her own fears
Zap2It 12/12/14 Zap2it First: One 'Biggest Loser' contestant is facing the red line in 'paradise'
Click here for previous news articles

Websites - The Biggest Loser
Pick a Homepage - The Biggest Loser
Reality News Online - The Biggest Loser
Reality TV Calendar - The Biggest Loser Season 15 - Second Chances Coverage
Reality TV Fans - The Biggest Loser
Reality TV Links - The Biggest Loser
Reality TV World - The Biggest Loser

Clubs/Forums for The Biggest Loser
Reality TV Calendar - The Biggest Loser Forums
The Biggest Loser Message Board
TV Fun Spot - The Biggest Loser
Yahoo Group - The Biggest Loser
---

---
This site is not affiliated with NBC Network, the Biggest Loser show or its producers
---
Copyright © 2000 - 2015 All Rights Reserved Privacy Policy Terms of Service